How Will The Election Impact The Stock Market?
This article was originally published on
this site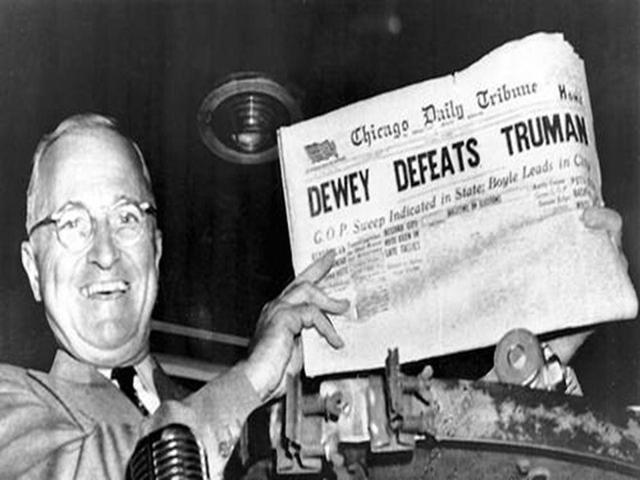 Click to enlargeThe problem with elections is that the candidates must tell you how bad your life is, how horrible the economy is and how much worse it's going to get if you don't vote for them. This election is no different, but has the potential to be even worse as a record amount of money will be spent.
Spending for the 2012 election topped $2.6 billion and if you think that is a lot, this year it is estimated that between $5-7 billion will be spent on the 2016 campaign. That's a whole ton of ad time that will most likely be spent on negative campaigning.
Neither candidate will tell you how much money they have made in the stock market over the last 7-8 years or how their real estate portfolio has doubled.
Nor will they talk about how corporate profits are at all-time highs or that the unemployment rate has dropped to 4.9% with weekly jobless claims the lowest they have been in over 40 years.
Nope. We will be barraged with how awful the economy is, that another depression and stock market crash are at our doorstep. They may even throw in that there is a meteor hurtling toward earth only seconds from impact and how they are the only ones that hold the secret to avoiding Armageddon. I hear Bruce Willis' drilling team is unavailable this time around.
All this negative speak will be in the headlines and therefore affecting investors thoughts and emotions. They also will have a larger impact because we are entering the normal slow trading month of August when all the traders are in the Hamptons driving around with Billy Joel.
The biggest hurdle the market and overall economy is facing is the demographic headwind. The 65 million Gen-Xers cannot replace the buying power of 90 million baby-boomers. This is a phenomenon that all investors must understand.
In addition, there's a technical reason to worry as well. The current rally has been very narrow with only 28 of the S&P 500 stocks making new highs. One of the key indicators I have learned to follow in my 30 plus years in this business is how broad a stock market rise is. Normally a rally is on its last legs when it makes new highs on the backs of just a few stocks.
Investor Strategy
We all must realize that even though the S&P 500 finally made a new high this week, it has not been a fun rise for investors as stocks have gone virtually nowhere in two years. Not to mention that many indexes, including the Nasdaq, are still down for the year. That is not to say that I'm throwing in the towel or believe a crash is imminent. I don't. Record low interest rates and rising corporate earnings will keep stocks as the only game in town. However, this is not a time to be buy-and-hold, or buy-and-hope as it should be called. Hands on tactical investing using all six asset classes (stocks, bonds, real estate, commodities, international and cash), as we do for our clients, is critical.
If you are negative and feeling a little cautious, you can play the downside and or investing in some portfolio insurance by buying ProShares Short S&P 500 ETF (NYSEARCA:SH) or the iPath S&P 500 VIX Short-Term Futures ETN (NYSEARCA:VXX). I'm more positive longer term and on a decent correction I would like to pick up some top growth sectors such as cyber security through FireEye (NASDAQ:FEYE), Palo Alto Networks (NYSE:PANW) and the PureFunds ISE Cyber Security ETF(NYSEARCA:HACK). In addition, growth investors can buy Apple (NASDAQ:AAPL) at these low levels. It's been doing much better of late, finally topping 100 again. An iPhone in the fall can push this stock to new highs. Also, Microsoft (NASDAQ:MSFT), which is the staple for every computer made; Intel (NASDAQ:INTC), which is getting hit and a good buy at these prices; Google (NASDAQ:GOOG) (NASDAQ:GOOGL), which has had a nice rebound but still a great time to step in as their growth potential is in the stratosphere; Netflix (NASDAQ:NFLX), which revolutionizes media delivery and will have the earnings to prove it; Facebook (NASDAQ:FB), a social media staple and is winning over the older crowd, which are the people with money; and Amazon (NASDAQ:AMZN) which practically owns the online marketplace. For a broad-based approach, you can simply buy the market ETFs like the PowerShares QQQ Trust ETF (NASDAQ:QQQ) and the SPDR S&P500 Trust ETF (NYSEARCA:SPY). The WisdomTree Europe Hedged Equity ETF (NYSEARCA:HEDJ) is the play for a European resurgence as it is long EU stocks and short the currency. If you are cautious and want to play the downside, or want some portfolio insurance, look toward the ProShares Short S&P 500 ETF (NYSEARCA:SH) or the iPath S&P 500 VIX Short-Term Futures ETN (NYSEARCA:VXX)
Disclosure: I/we have no positions in any stocks mentioned, and no plans to initiate any positions within the next 72 hours.
I wrote this article myself, and it expresses my own opinions. I am not receiving compensation for it. I have no business relationship with any company whose stock is mentioned in this article.