10 Stocks Hedge Funds Are Buying Now
This article was originally published on this site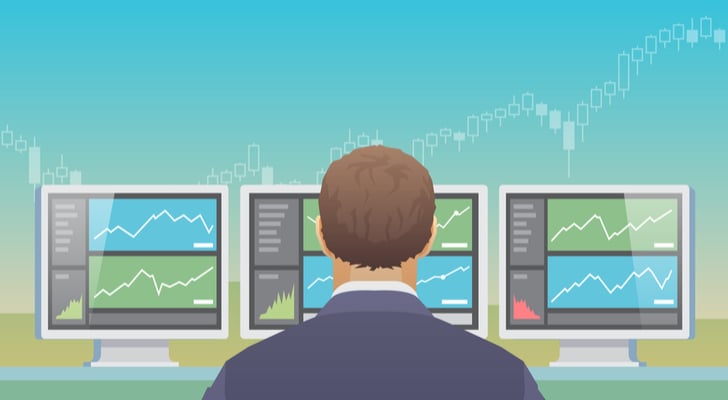 It is widely believed that everyday investors can glean valuable insight from Wall Street titans. While following big-name investors into various stocks is not a guarantee of a winning investment, investors love following icons, such as Warren Buffett.
Perhaps due to the notions that hedge funds are "sexy" and hard to access for many regular investors, many investors also like to follow the buys and sells of various hedge funds. The rub with this strategy is that hedge fund managers, no matter how long they have been around or how much money they run, are not infallible. In fact, data suggest many hedge funds have not beaten the S&P 500 in recent years.
Of course, there are hedge fund managers who perform well and charge their clients a pretty penny for the privilege. Here are some of hedge funds' favorite stocks at the moment, a group that includes predictable fare as well as some more obscure names.
Stocks Hedge Funds Are Buying: Apple (AAPL)
Apple Inc. (NASDAQ:AAPL) is the largest U.S. company by market value, so perhaps it is not surprising that the iPhone maker is usually a hedge fund favorite. While not a hedge fund, Warren Buffett's Berkshire Hathaway Inc. (NYSE:BRK-A) is a major Apple shareholder. In fact, Apple is Berkshire's top holding, even exceeding the likes of The Coca-Cola Co (NYSE:KO) and Wells Fargo & Co (NYSE:WFC).
The company, shares of which are up nearly 21% over the past year, recently launched a red iPhone 8 and the iPhone 8 Plus. While Apple is a story stock, there are some near-term issues to consider.
Recently Goldman Sachs said of iPhone sales it " expects sales of 53 million units in the calendar first quarter. For the three months to June, Goldman said it expects sales of 40.3 million units, a reduction of 3.2 million from its previous forecast," according to CNBC.
Stocks Hedge Funds Are Buying: Amazon (AMZN)
This one probably is not a surprise, either. Not when Amazon.com, Inc. (NASDAQ:AMZN) is one of just four U.S. companies with a market capitalization north of $700 billion. Recent data indicate that Amazon, the largest consumer discretionary company in the U.S., is a top 10 holding at 80 hedge funds, more than any other stock.
Although shares of Amazon are up 60.5% over the past year, analysts are exceedingly bullish on the stock. The average analyst price target on the stock is around $1,670, implying significant upside potential from recent closes around $1,440.At least two analysts have $2,000 price targets on Amazon.
Amazon is mostly known as a retailer, but much of the long-term allure comes from its cloud computing business, Amazon Web Services (AWS). That could be a $60 billion unit in just a few years.
Stocks Hedge Funds Are Buying: Alphabet (GOOGL)
Alphabet Inc (NASDAQ:GOOG, NASDAQ:GOOGL), the parent company of Google, is another hedge fund favorite. In fact, more than 50 hedge funds feature Alphabet among their top 10 holdings. Like Apple and Amazon, Alphabet is one of the U.S. companies with a market value north of $700 billion.
The three stocks highlighted here thus far cement at least one notion: Hedge funds love tech. Data confirm as much.
"Net exposures remain higher than the beginning of the year at 51 percent. The technology sector is still 37 percent of that total. Data shows that there has been some aggregate selling of technology stocks since the middle of March, but the magnitude has been relatively in line with other sectors," Bloomberg reported, citing Morgan Stanley research.
Stocks Hedge Funds Are Buying: Bank Of America (BAC)
Among financial services stocks, Bank of America Corp. (NYSE:BAC) is one of the hedge fund faves. This could be a combination of hedge funds betting on banks in a rising-interest-rate environment, betting the Donald Trump Administration's more favorable regulatory stance on the financial services sector will be a tailwind for the group or that financials are a credible play.
Shares of Bank of America are up more than 30% over the past year, putting the stock ahead of the Financial Select Sector SPDR (NYSEARCA:XLF) by more than 1,300 basis points.
The stock resides in the low $30's at this writing, but some market observers believe it could jump to the low $40's over the next 12 to 24 months.
Stocks Hedge Funds Are Buying: United States Steel (X)
United States Steel Corporation (NYSE:X) is not necessarily widely held by hundreds and hundreds of hedge funds, but what is notable about the largest U.S. steelmaker is that it is a favorite of some the best-performing stock-picking hedge funds.
Ordinary investors may want to be cautious with shares of U.S. Steel. The stock rallied earlier this year after the Trump Administration unveiled tariffs aimed at protecting domestic aluminum and steel producers. However, the White House subsequently announced diluted versions of those tariffs, including exemptions for several countries that are among the largest importers of steel to the U.S.
This stock is down nearly 18% over the past month.
Stocks Hedge Funds Are Buying: Caesars Entertainment (CZR)
Caesars Entertainment Corporation (NASDAQ:CZR), the owner of Caesars Palace among other casinos, is another widely held hedge fund stock. Thanks to a tax benefit, Caesars posted fourth-quarter earnings of $2.48 per share, well above the 8 cents Wall Street expected.
Caesars is out of bankruptcy, something the company appears to be celebrating with some nice compensation for its executives.
The stock surged almost 50% last year, but could be succumbing to profit-taking this year as it is down more than 13% year-to-date.
Stocks Hedge Funds Are Buying: SPDR Gold Shares (GLD)
Let's change things up a bit and added an exchange-traded fund (ETF) to the list of hedge fund favorites. The SPDR Gold Shares(NYSEARCA:GLD) is the world's largest gold-backed ETF and also a favorite ETF in the hedge fund community. Among non-equity ETFs, GLD is one of the most widely held by professional investors.
Historically, gold prices are challenged by rising interest rates because bullion does not pay a dividend. However, the dollar has not been responsive to the Federal Reserve's recent rate hikes, which is good news for dollar-denominated commodities like gold.
Investors are responding as GLD has taken in over $1 billion in new assets this year. Near-term catalysts include a possible upside break of $1,400 and the belief by many in the gold industry that supply will be declining because most of the world's easy-to-access gold has already been mined.
Stocks Hedge Funds Are Buying: NXP Semiconductors (NXPI)
The status of NXP Semiconductors NV (NASDAQ:NXPI) as a hedge fund fave is probably attributable to Qualcomm Corp.'s (NASDAQ:QCOM) desire to acquire the remainder of NXP it does not already own. Qualcomm has recently extended the deadline on that offer multiple times.
NXP makes mixed signal and standard product solutions for radio frequency (RF), analog, power management, interface, security, and digital processing products.
Qualcomm's interest in NXP could be its way of fending off Broacom's (NASDAQ:AVGO) acquisition overtures.
Stocks Hedge Funds Are Buying: Allergan (AGN)
With hedge funds so enamored by tech stocks, that does not leave a lot of room for significant exposure to other sectors. Just three healthcare stocks are considered widely held by hedge funds and Allergan Plc (NYSE:AGN) is one of them.
Allergan has been a healthcare laggard over the past year, shedding more than 30% over that period while the S&P 500 Health Care Index is up 10.24%. Hedge funds could be wagering that Allergan, which makes specialty pharmaceuticals, could shed non-performing units to boost shareholder value or perhaps become a takeover target itself.
Still, Allergan has a market value of $58 billion, making the likelihood of it being acquired somewhat small. The company could regain investors' faith by doing some smart shopping of its own at a time when rivals are expected to do the same.
Stocks Hedge Funds Are Buying:  Microsoft (MSFT)
Along with Alphabet, Amazon and Apple, Microsoft Corporation (NASDAQ:MSFT) is a member of the $700 billion club and another hedge fund fave. The stock is up more than 41% over the past year, which is an exciting growth trajectory for a company of Microsoft's size and age. Speaking of growth, Microsoft has become a venerable tech dividend growth name and yields an admirable (compared to the broader tech space) 1.8%.
Microsoft joins Alphabet and Amazon on Morgan Stanley's list of 15 prime beneficiaries of the big data era.
"We expect the best performing stocks in the technology sector could broaden from consumer- to enterprise-oriented technology providers, challenging the consensus view and positioning that exists in the market today," according to Morgan Stanley.
As of this writing, Todd Shriber owns shares of XLF and MSFT.