3 Great Stocks for Low-Risk Investors
This article was originally published on this site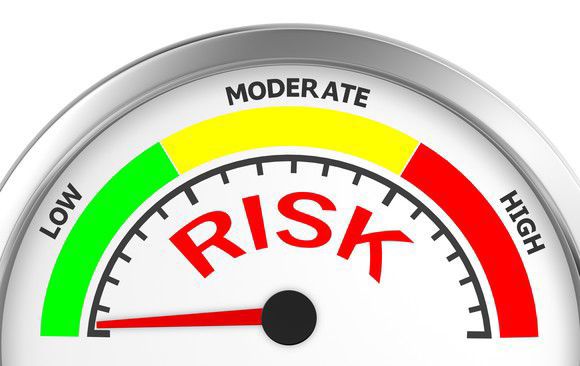 You've probably heard that risk is the trade-off investors must make for the potential for solid returns — and it's true. Every investment alternative has some level of risk, with the riskier options typically offering greater opportunities for rewards.
However, there are some stocks with solid potential for gains and relatively low risk. Berkshire Hathaway (NYSE: BRK-A) (NYSE: BRK-B), Brookfield Infrastructure Partners (NYSE: BIP), and Johnson & Johnson (NYSE: JNJ) stand near the top of the list, in my opinion. Here's why these are three great stocks for low-risk investors.
Berkshire Hathaway
If I could buy just one stock and no others, Berkshire Hathaway would probably be it. There's no question that Berkshire Hathaway has historically been a great stock. During the period from 1964 through 2016, Berkshire achieved a remarkable average compounded annual gain of 20.8%. That's more than double the return of the S&P 500 index. You can't find many stocks with the kind of performance that Berkshire has delivered.
Of course, past success doesn't automatically translate to future potential. But Berkshire Hathaway should be in good shape to continue generating solid gains. The company's core operations, particularly its insurance businesses like GEICO, are likely to continue creating lots of cash for Berkshire to invest in other businesses.
It's those investments in other businesses that makes Berkshire less risky than most stocks. Buying Berkshire Hathaway stock is almost like buying a mutual fund because of its diversification. Berkshire's core businesses range from insurance and manufacturing to railroads and utilities. It also holds investments in more than 40 major stocks representing a wide range of industries.
Brookfield Infrastructure Partners
Infrastructure is Brookfield Infrastructure Partners' middle name — and it's what the company is about. Brookfield Infrastructure owns assets including communications towers, oil and gas pipelines, ports, power lines, railways, and toll roads. There are several great things about the company's focus on infrastructure that should appeal to low-risk investors.
One such thing is that demand for the kinds of assets that Brookfield Infrastructure owns is steady. That steadiness means that the company can count on reliable cash flow. Brookfield Infrastructure uses its cash to invest in new projects. As a result of these investments, there's another thing for investors to like about the stock: its growth potential. Brookfield Infrastructure expects funds from operations to grow by 6% to 9% annually.
The reliable cash flow also allows the company to pay out exceptionally attractive dividends. Brookfield Infrastructure Partners' dividend currently yields a little over 4%. That's actually at the low end of the range for the company's yield over the last few years for a good reason: Brookfield Infrastructure stock is up more than 30% so far in 2017.
Johnson & Johnson
Low-risk investors have loved Johnson & Johnson stock for a long time. There's arguably no other company with as broad of a reach in healthcare as J&J has. Johnson & Johnson's businesses include consumer healthcare products, medical devices, and pharmaceuticals — all three of which generate billions in revenue each year.
J&J's risk level is relatively low, in part because of its diversification across hundreds of different healthcare products. Demographic trends also help reduce the risk and volatility for the stock. As the baby boomer generation ages, many of the types of products marketed by Johnson & Johnson will be in greater demand.
Although J&J's growth was sluggish earlier this year, the company recently reported a nice uptick in the third quarter. The reasons behind the strong performance underscore why J&J is a great stock pick. Acquisitions, particularly the buyouts of Actelion and Abbott Medical Optics, helped boost revenue. The company also received help from fast-growing pharma products like cancer drug Darzalex and blood thinner Xarelto. J&J is in a solid position to continue delivering growth (and lowering risk for investors) with future acquisitions and pipeline development, while simultaneously paying one of the most dependable dividends around.
10 stocks we like better than Johnson & Johnson
When investing geniuses David and Tom Gardner have a stock tip, it can pay to listen. After all, the newsletter they have run for over a decade, Motley Fool Stock Advisor, has tripled the market.*
David and Tom just revealed what they believe are the 10 best stocks for investors to buy right now…and Johnson & Johnson wasn't one of them! That's right — they think these 10 stocks are even better buys.
*Stock Advisor returns as of October 9, 2017
Keith Speights has no position in any of the stocks mentioned. The Motley Fool owns shares of and recommends Berkshire Hathaway (B shares) and Johnson & Johnson. The Motley Fool recommends Brookfield Infrastructure Partners. The Motley Fool has a disclosure policy.