3 Small Biotech Stocks for Massive Gains
This article was originally published on this site
With the biotech sector still waiting for M&A to pick up, investors should turn to these three stocks that have great growth potential on the horizon. Their next catalysts are coming up soon and could send their prices up triple digits.
The main biotech indices remain mired in the mud.  This high beta sector of the market has been trading in a very small trading range since mid-February.  After a promising start to 2017, M&A activity has dried up across the sector.  The overall market also seems tired at this point as we open first quarter earnings season this week.
Unless we get some new acquisitions in the industry or the main biotech stalwarts report better than expected quarterly numbers, the sector might continue to drift aimlessly.  However, individual names will continue to rise and fall on company specific events.  In late March, I profiled three small and midcap biotech stocks to watch in April.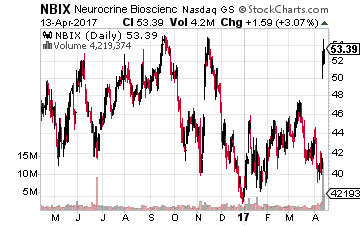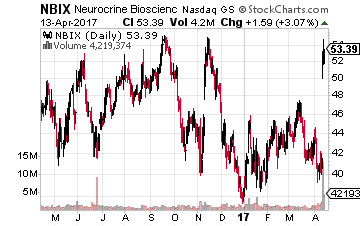 The first of these was Neurocrine Biosciences (NASDAQ: NBIX) which sold right around $42 a share at the time. This mid-cap name has had a big April so far.  On April 7th, positive results came out from a 567-subject Phase 2b clinical trial assessing elagolix in women with heavy menstrual bleeding associated with uterine fibroids.  Elagolix is licensed to AbbVie (NASDAQ: ABBV) which conducted the study.
AbbVie struct a deal with Neurocrine in 2010 to license this compound.  Phase 3 data for this same indication should be out late in the year.  A Phase 3 study for the treatment of endometriosis should have its results disclosed sometime in the upcoming third quarter of this year.  Positive Phase 2 trial results for that indication came out in October.  AbbVie plans to file a New Drug Application for elagolix sometime late in 2017 pending positive Phase 3 data.
Under the terms of agreement with AbbVie, Neurocrine stands to collect over $500 million on regulatory and sales milestones should elagolix be approved and achieve commercial success which seem more likely given recent trial results.  It will also collect a nice royalty stream on sales.  More importantly for Neurocrine, last week the FDA granted approval for its wholly owned drug Ingrezza to treat tardive dyskinesia.  This affliction is a condition that causes involuntary movements across various parts of the body.  It usually occurs due to chronic or overuse of high dose antipsychotic drugs.
This is a big market of approximately a half a million individuals just in the United States.  Peak sales should eventually reach at least $1 billion annually, and the drug should hit the market later this month as the company has done a good job preparing for approval.
The FDA also granted Ingrezza a "clean label" which is important as competitors on the horizon like Teva Pharmaceuticals (TEVA) look likely to receive a "black box label" for compounds they are trying to target against this affliction.
The stock has rallied into the low $50s on approval.  I would not be chasing this name whole hog but accumulating the stock slowly as it has good long-term potential and might even generate some interest as a buyout target.  It is quite possible the company will do a secondary offering on this litany of good news to raise some additional funding; that would be an ideal time to build a larger stake in this name if you do not already have one.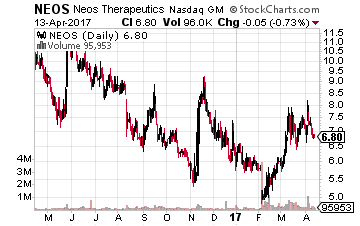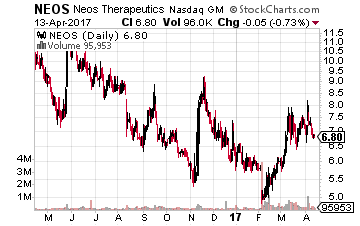 Neos Therapeutics (NASDAQ: NEOS) which was mentioned in the same article as Neurocrine and inhabits a similar part of the market has been flat since that piece in late March (Hey, it has been only three weeks after all).  However, Cotempla still looks like it will be approved in late June.  This will give the company a second drug targeting ADHD which is a $9 billion market.
The compound will also be able to be marketed and distributed by the same sales force as the recently approved Adzenys which is seeing 20% rises in monthly script use.  Since that article ran, Neos got a nice endorsement from analyst firm Cowen & Co.  On April 5th, its analyst initiated the shares as an "Outperform" with a $20 price target.  That is roughly three times where NEOS is currently trading, so it still appears an opportune time to pick up a stake in this small cap concern in front of the likely approval Cotempla in June.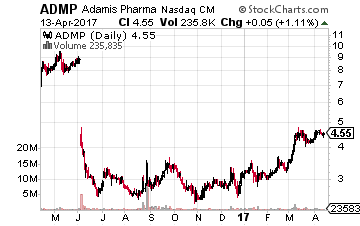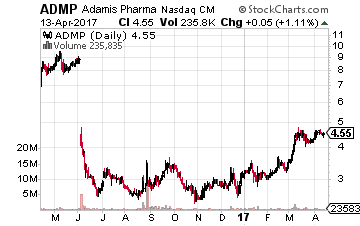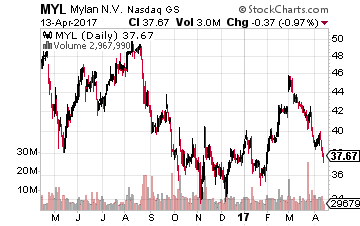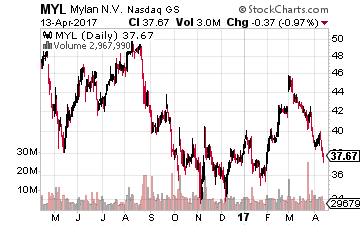 Finally, we have Adamis Pharmaceuticals (NASDAQ: ADMP).  It looks like its main drug candidate, an epinephrine pre-filled syringe for the emergency treatment of anaphylaxis (mainly food allergies and bee stings), will finally be granted approval by the FDA in early June.  This is one of several EpiPen competitors that have emerged since Mylan's (NYSE: MYL) pricing debacle around their product last year.
This is a just over a $1 billion market.  Even a 5% to 10% market share would be a big deal for this company given its $100 million market capitalization.  Its recently acquired compound manufacturing facility is cash flow positive and growing nicely.  The company also has some inhaler products in development that the market is placing little to no value on at the moment.  All in all, Adamis is an attractive high risk/high reward play at current trading levels.