3 Top Health-Care Stocks That Deliver
This article was originally published on this site
Investors who want dividends should take a closer look at the health-care sector. Dividends are a natural fit with health-care companies; Big Pharma has deep pockets, growth through new drugs and price increases and strong balance sheets.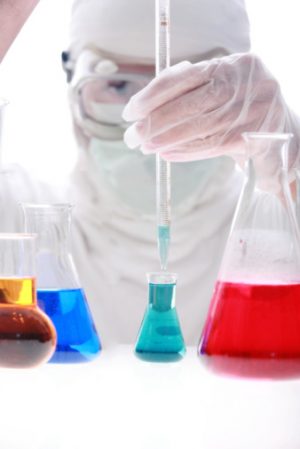 Consumers often cannot choose to go without medications and health-care products. This keeps the best-in-class health-care stocks solidly profitable, even during recessions. And, many health-care companies pay significantly higher yields than the 2% average yield in the S&P 500.
Let's examine the top three health-care stocks for dividend investors and how they can benefit your portfolio's health.
A Dividend King to Rule Them All
First, investors on the hunt for dividends should consider Johnson & Johnson (NYSE: JNJ). J&J is one of the largest health-care companies in the world and has a highly diverse product portfolio. The company derives revenue from pharmaceuticals, medical devices and consumer health products.
J&J produced adjusted earnings-per-share of $6.73 in 2016, which demonstrates its highly profitable business models. Earnings rose 8% from the previous year. Revenue increased 7% for the year, led by 11% growth in pharmaceutical product sales. The medical devices and consumer businesses chipped in with 4% growth each.
Going forward, J&J has a number of growth catalysts to propel profits. First, it has a large pipeline of new drugs. Oncology and immunology are two of the company's strongest areas in development, particularly attractive segments. J&J's oncology sales increased by over 20% last year, followed by 15% growth in immunology.
Plus, J&J will utilize acquisitions to accelerate growth. Earlier this year J&J announced plans to buy standalone R&D company Actelion for $30 billion. Actelion's R&D focuses on rare health conditions with significant unmet need. J&J management forecasts a 1% annual revenue bump from the acquisition, with earnings growth a point or two above this level, from cost savings.
J&J shares have increased 22% year-to-date, and the health-care dividend stock currently pays a 2.5% dividend yield. The company has increased its dividend for the past 55 years. This places it on the list of Dividend Kings, a small group of just 22 stocks with over 50 years of consecutive dividend increases.
Health-Care Dividend Stocks: Big Biotech Bets

Pfizer (NYSE: PFE) and Amgen (NYSE: AMGN) are making big bets on biotechnology, and paying significant dividends along the way. Pfizer, like J&J, is a global giant. It has a market capitalization in excess of $200 billion. And, it is an attractive stock for income, with a hefty 3.6% dividend yield.
Pfizer has had a long turnaround, after losing patent expiration on its flagship cholesterol drug Lipitor. Since then, it has reengineered its pharmaceutical portfolio. Its major products now include Ibrance, Eliquis and Xtandi.
Pfizer's replenished pipeline has resulted in strong growth. Revenue increased 11% in each of Pfizer's two operating segments, which are innovative and essential health products. Internal medicine drugs grew by 17% last year, while Pfizer's oncology segment grew revenue by over 50%. It is off to a good start to 2017. Earnings rose 5% last quarter.
Meanwhile, Amgen generates 100% of its revenue from pharmaceuticals. It focuses on R&D for serious illnesses currently under-served in the market. Amgen has six core therapeutic areas, including cardiovascular disease, oncology, bone health, neuroscience, nephrology and inflammation.
As a biotech stock, Amgen is an even more attractive choice for growth. Earnings rose 12% last year, due to 6% revenue growth and margin expansion. So far in 2017, the company has performed equally well. Earnings increased 9% in the first quarter. In the second quarter, revenue increased 2%, and earnings rose 15% year over year.
Amgen is struggling through declining sales of some key products, due to patent expirations. Two of the company's largest products, Enbrel and Neulasta, saw revenue decline 1% and 5% last quarter, respectively. Fortunately, Amgen is making up for this with growth from new products. Aranesp revenue increased 6% to $535 million, while Prolia grew by 14% to $505 million.
These new products will allow Amgen to continue increasing its dividend. Amgen has a 2.5% dividend yield, and the company increases its dividend at high rates. For example, in 2017 the company raised its dividend by 15%.
Billions in Cash Flow

Health-care stocks have unique risks that investors should consider. Most importantly, they face the dreaded "patent cliff," which can have a devastating effect on earnings as drug patents expire. The good news is that the best Big Pharma stocks invest heavily in R&D to restore growth after patent losses.
J&J, Pfizer, and Amgen have restocked their pipelines, and generate billions in cash flow. These companies use excess cash flow to reward shareholders with buybacks, and all three health-care dividend stocks pay dividends above the average S&P 500 yield.