8 Bitcoin Stocks That You Won't Lose Your Shirt Over
This article was originally published on this site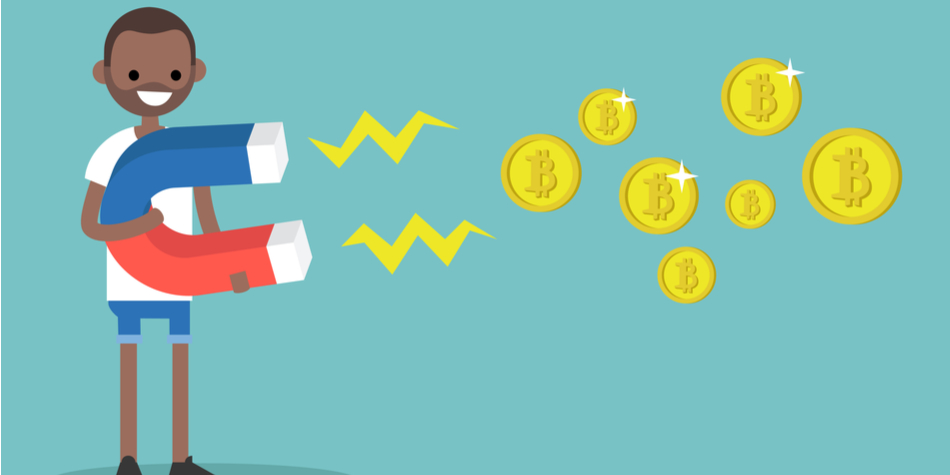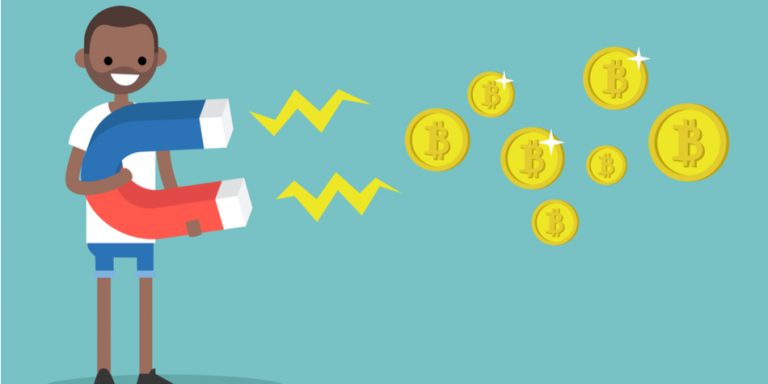 Bitcoin may not have the trust of Wall Street institutions just yet, but millennials are all in. Blockchain Capital recently conducted a study of 2,000 millennials (aged 18-34) and asked them to make a theoretical choice between owning $1,000 in bonds or stocks and $1,000 in bitcoin. Thirty percent chose bitcoin.
These days, a single bitcoin goes for $8,162. That's a gain of nearly 750% since the beginning of the year. It seems millennials are laughing all the way to the decentralized blockchain.
The price of bitcoin keeps skyrocketing because people believe its price will keep shooting higher. It's such an incredible gain, in fact, that C-suite execs can no longer afford to ignore bitcoin and its underlying technology — blockchain. Neither can you.
The following bitcoin stocks aren't pure plays on the cryptocurrency and that's what makes them attractive. Once bitcoin is no longer cool, there will be a massive correction, but not in companies that are diversified. And Blockchain, for what it's worth, is another thing entirely.
That's why the following stocks are all much safer bets on the digital money craze than bitcoin, ethereum or any other digital currency. And you won't end up like this guy for owning them.
Bitcoin Stocks: Microsoft
Blockchain, the technology behind bitcoin, could be the most monumental shift in our culture since the internet, which is why Microsoft Corporation (NASDAQ:MSFT) invested in it.
Azure, Microsoft's cloud computing arm, hopes to be the first to mainstream blockchain-to-enterprise businesses. Billed as a distribution ledger, Microsoft is selling businesses a new infrastructure from which to do business, offering several different blockchain apps for companies to create their own "network topology:":
"Rather than spending hours building out and configuring the infrastructure, we have automated these time-consuming pieces to allow you to focus on building out your scenarios and applications. You are only charged for the underlying infrastructure resources consumed, such as compute, storage, and networking. There are no incremental charges for the solution itself."
Companies that will benefit the most tend to rely on third-party intermediaries, with multiple parties sharing and updating data between firms. Blockchain simplifies this process and allows everyone to have access to the same data at all times. Nothing can be deleted.
The difference between Microsoft's blockchain and bitcoin's, however, is that bitcoin is a public blockchain while Microsoft's is specifically designed for enterprise. And it's not the only company that has found an enterprise use for bitcoin's secret sauce …
Bitcoin Stocks: IBM
International Business Machines Corp. (NYSE:IBM), like Microsoft, is targeting enterprise with blockchain technology, and it has several solutions for businesses small and large.
IBM is focusing on democratic applications of blockchain. That is, it allows users to create networks, determine governance rules, invite network members and validate transactions.
Its "blockchain workshop" provides consultation on how to best use the technology and successfully create your own blockchain network. While "blockchain accelerator" helps guide businesses through the legal and technical ramifications of blockchain networks.
What's more, IBM is continually dreaming up new applications for blockchain as "untold more" exist that will change the future of business for the better. Enter Hyperledger — IBM's open source collaboration to improve blockchain across all industries.
More than 130 members spanning industries such as finance, manufacturing and technology are working to create a distributed ledger framework that is open and standardized.
Bitcoin Stocks: Pfizer
Big Pharma has been plagued by supply-chain fraud and blockchain is the answer to all its problems.
The Drug Supply Chain Security Act (DSCSA), established in 2013, is weighing on the pharmaceutical industry to find a solution and Big Pharma is betting on blockchain to create an interoperable system to stamp out rampant counterfeiting.
To this end, Pfizer Inc. (NYSE:PFE) joins with several Big Pharma cohorts in the "MediLedger Project," a collective of pharmaceutical companies working on a program to track drugs through a blockchain.
Basically, if a shipment of drugs "falls off the truck," the data stored on the blockchain would show who last touched the shipment. Any stolen goods would be harder to unload in bulk, too, as blockchain makes it easier to prove authenticity.
Such a system could slow the bleed of counterfeit drugs, which hit $75 billion this year, and that could only be good for Pfizer's bottom line.
Bitcoin Stocks: Overstock
The past few months have been good to Overstock.com Inc (NASDAQ:OSTK), which has gained 200%-plus since the beginning of August. Not bad for an outlying e-commerce stock that scrambles for light under Amazon.com, Inc.'s (NASDAQ:AMZN) shadow.
The reason for this is Medici Ventures, Overstock's blockchain-focused division that has been in the works secretly for the past three years. Medici, according to its website, focuses on "six key areas of emerging crypto-industries" — capital markets, money and banking, identity, land, voting and underlying tech. The firm has a number of companies in its portfolio dedicated to advancing blockchain applications, but the most prominent is tZero.
TZero is planning an initial coin offering (ICO) to fund the development of trade "tokens" for an SEC-compliant alternative trading system. Essentially, it's a stock offering in the parlance of blockchain.
According to at least one analyst, OSTK stock could gain more than 60% if it sold its retail business to focus solely on its blockchain ventures.
Bitcoin Stocks: Square
Square Inc (NYSE:SQ) CEO Jack Dorsey hasn't been shy on the topic of blockchain, describing the technology as "the next big unlock," but he cautions against blanket approaches.
Does this mean that Square, or Twitter Inc (NYSE:TWTR), won't soon take advantage of blockchain? Not necessarily. Until then, Square stock is primed to have a first-mover advantage in the bitcoin marketplace space, which isn't a bad place to be.
Square just hopped on the bitcoin train this week, and not a minute too soon. In the past month alone, the price of bitcoin has soared 17% to once again top $7,150. SQ stock gained 2% on reports of it testing a bitcoin marketplace in its Square Cash app, as user Zach Miles revealed through Twitter:
As this bitcoin-buying feature begins rolling out to more of Square's user base, SQ stock could benefit from fees it generates from people buying and selling the cryptocurrency.
And more people could flock to bitcoin as Square gives the digital currency a mainstream legitimacy.
Bitcoin Stocks: JPMorgan
JPMorgan Chase & Co. (NYSE:JPM) CEO Jamie Dimon isn't one to mince words, dubbing bitcoin a "fraud" and questioning the intelligence of the people who buy it. Blockchain, however, is another story.
Which is why JPM just launched a new payment processing network that uses blockchain in collaboration with the Royal Bank of Canada (NYSE:RY) and the Australia and New Zealand Banking Group.
Blockchain has proven especially valuable for finance, and JPMorgan has poured millions into its blockchain effort, Quorum, which it hopes will simplify its processes and lower its costs.
For instance, international money transfers would reach their beneficiaries much more quickly (and much more securely) when done through blockchain than through traditional means. This will be especially true as more banks join in.
Bitcoin Stocks: SAP
Another company listed in the Reality Shares Nasdaq Blockchain Economy Index is SAP SE (ADR) (NYSE:SAP). SAP revealed its blockchain-as-a-service product earlier this year, a fee-based service accessible in the SAP cloud.
As more businesses begin to use emerging technologies like blockchain, it's SAP's job to leverage that into a business model. Enter SAP Leonardo, a product line that includes machines learning, Big Data, Internet of Things, analytics and blockchain services.
SAP Leonardo is crucial to SAP's growth and ability to adapt to an increasingly digital world as businesses seek out new technologies to better serve the customer.
SAP is also spearheading a blockchain co-innovation initiative to cement blockchain into IoT, manufacturing and digital supply chains.
Bitcoin Stocks: Accenture
Accenture Plc (NYSE:ACN) recently found itself listed in the new Reality Shares Nasdaq Blockchain Economy Index as it seeks to solve what it considers "inefficiencies around money transfers."
ACN is a consulting firm that works with clients to improve their business. As such, Accenture has blockchain experts that go around from business to business to help them implement a blockchain strategy.
They do this through a number of services, including strategy assessment (basically determining whether blockchain is right for a particular business), blockchain solution design (a "holistic" process for blockchain operations), blockchain bootcamp (workshops for training employees), blockchain sandboxes (hands-on development with blockchain toolsets) and more.
Their goal? The swift adoption of a distributed ledger system. That can only be good for every company on this list.
John Kilhefner is the deputy managing editor of InvestorPlace.com. He does not hold a position in any of the aforementioned securities. Follow him on Twitter at @jkilhefner.