Apple Stock Up 34%; Where Does It Go From Here?
This article was originally published on this site
Tech giant Apple (NASDAQ: AAPL) is among the best-performing stocks in the Dow Jones Industrial Average so far this year. Apple stock has gained 34% year-to-date.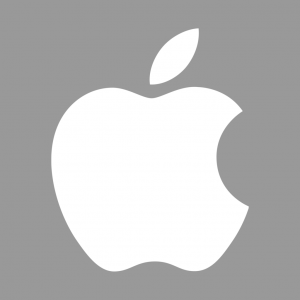 And yet, Apple's financial performance has been less than stellar. The company missed expectations last quarter on iPhone sales, a critical measure as the flagship device accounts for more than half of its total sales.
Investors are looking ahead, to Apple's new product releases set for later this year. On the docket are new iPads, iPhones and Apple Watches — which is why investors have continued to bid up the price of Apple stock.
And, Apple continues to reward shareholders with huge buybacks and dividends. This means investors should not overreact to Apple's earnings report, and instead keep focus on the company's upcoming growth catalysts.
Bears Can't Take a Bite Out of Apple
Apple stock has displayed remarkable strength throughout 2017, even when it appeared the bears were about to roar. On May 2, Apple's quarterly earnings report missed analyst expectations due to disappointing iPhone sales. For the quarter, Apple generated revenue of $52.9 billion. This missed analyst expectations, which called for $53.02 billion.
The main reason for Apple's sluggish quarterly revenue was weak iPhone sales. Shipments of Apple's flagship smartphone came in at 50.8 million units, well below expectations of 52 million. Apple expects current-quarter revenue between $43.5 billion and$45.5 billion, which is also below analyst forecasts of $45.6 billion.
Apple stock initially fell 3% on the day it reported, but the decline was short-lived. Apple has only continued to rally since its earnings report. One reason is because Apple beat analyst expectations on earnings per share. The company reported earnings of $2.10, which topped estimates of $2.02. On a year-over-year basis, Apple's earnings increased 11%.
Presumably, investors got over their disappointment over Apple's sluggish iPhone sales when CEO Tim Cook gave a plausible explanation for why sales came up short.
Keep Focus on Growth Opportunities
Investors became more comfortable with Apple's report after the company's earnings call, when management explained that the weakness in iPhone purchases was most likely due to delayed purchases. It appears consumers are aware of the impending release of the iPhone 8, which is expected by the end of 2017.
In anticipation of this, consumers put off buying iPhone 7 phones. This creates a pent-up demand, which will likely make Apple's fiscal fourth quarter that much more impressive.
And, it is worth noting that Apple's iPhone revenue actually increased 1% last quarter, despite lower sales volumes. The reason is that Apple's average selling price increased to $655, up 2% from the same quarter last year, due to a mix shift toward the higher-margin iPhone 7 Plus.
Separately, Apple is seeing excellent growth in its services business, which is another exciting catalyst for the stock. Apple's massive services platform, which includes iTunes, Apple Pay and the App Store, grew revenue by 18%, to $7 billion.
Apple's Strong Fundamentals
Apple had a difficult quarter, but the company remains in very strong fundamental shape. The company generated strong operating cash flow of $12.5 billion last quarter.
Its high rate of cash flow generation has resulted in a very strong balance sheet. Apple ended the quarter with $256.84 billion of cash and marketable securities on its balance sheet. Its massive cash hoard gave the company the ability to increase its capital return program by $50 billion, to $300 billion.
As part of the latest update to the capital allocation program, Apple boosted its share repurchase authorization to $210 billion, from the previous level of $175 billion. In addition, the company increased its quarterly cash dividend by 10.5%, to $0.63 per share.
Apple stock has a forward dividend yield of 1.6%.
With continued growth of the services business and the expected release of the iPhone 8 later this year, Apple has plenty of growth opportunities ahead. In the meantime, it rewards investors with a dividend and share repurchases. Plus, the stock is still modestly valued, trading at a price-to-earnings ratio of 17.
Don't Sell Apple Stock Now
It is easy to be disappointed with Apple, given its lackluster earnings report last quarter. With the stock  up so much so far this year, it may be tempting to cash out.
But, consumers simply delayed their purchases of iPhone 7 phones last quarter, while they wait for the iPhone 8. This sets up the potential for an even stronger release for the next iteration of Apple's flagship device.
This is not the time to sell Apple.
Disclosure: The author is personally long AAPL.