Forget Snapchat: Buy These 3 IPOs Instead
This article was originally published on this site
2017 is scheduled to be a big year for 'sexy' IPOs. However, speculating on big-name IPOs is an easy way to lose money. Instead, focus on the underrated IPOs that are being overlooked.
There is a huge IPO coming in 2017 — Snap Inc. — the maker of the Snapchat messaging app, and investors are already falling all over themselves to get in on the Snap IPO.
So much so that they've been buying up shares of the wrong company. After Snap made its formal filing to go public, investors who were eager to capitalize took to their brokerage accounts.
Shares of Snap Interactive (OTCMKTS: STVI), an unrelated $60 million market cap mobile dating app, have doubled in the past couple weeks as anxious investors hit the 'buy' button on the wrong company.
Don't Miss: This $0.39 Stock Set to Soar by April 15th
All in all, the IPO market gets a lot of hype. Most notably, the sexy IPOs like Snap, but sexy IPOs rarely workout.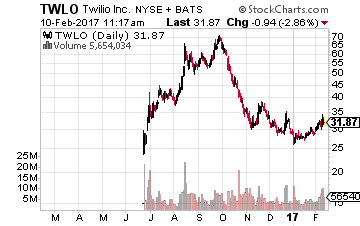 We've talked about IPOs and their sexiness in the past. Last September we reminded investors about the hype that goes into high-profile IPOs – urging investors to dump Twilio (NYSE: TWLO). The stock has lost half its market value since then.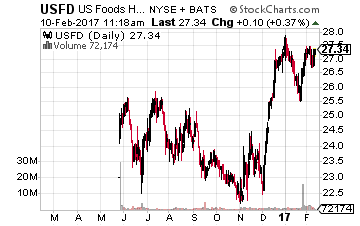 But there are 'underrated' IPOs that are worth digging into — companies that are ripe to take on new growth markets thanks to the capital raised in their public offering. We profiled the likes of U.S. Foods (NYSE: USFD) last fall as well, and shares are up 12% since then. It pays to be skeptical and to not overpay for a stake in a sexy company.
Still, IPOs have been few-and-far-in-between of late, with the number of IPOs in 2016 coming in at close to half of what we saw in 2015. And so Snap's noticeably large $25 billion valuation is exciting to investors looking for something fresh. But Snap is losing a lot of money— with its costs at over twice its revenues.
IPOs are becoming less profitable and performance is shrinking. The percentage of companies that are profitable when the IPO has been steadily declining. In 2015, it was at the lowest level since 2000.
Yet, we still believe investors can find value in IPOs. Below are the top three underrated IPOs of 2016 that investors should buy before Snap:
Top IPO To Buy In 2017 No. 1: Valvoline (NYSE: VVV)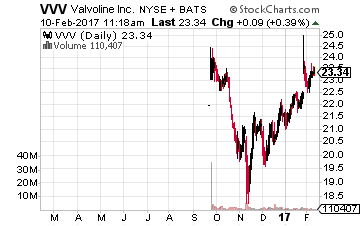 Part of our theme so far this year, notably with President Donald Trump's economic and foreign policies, has been focusing on safe stocks. This includes U.S. focused stocks that pay solid dividends.
Don't Miss: This $0.39 Stock Set to Soar by April 15th
And Despite its relatively new IPO, Valvoline is a company with a storied history — being over 150 years olds. Valvoline makes and distributes automotive and industrial lubricants and is the second-largest quick-lube shop owner in the U.S., with over 1,000 shops.
It also pays a 0.8% dividend yield. But Valvoline shares are flat since its IPO in the fall of 2016. Unlike the sexy IPOs, Valvoline is actually making money, generating nearly $300 million in income over the last year. It's a solid bet on the rising average age of vehicles — older cars need more servicing — and the fact that there's a steady rise in the number of cars on the road.
Top IPO To Buy In 2017 No. 2: LINE Corporation (NASDAQ: LN)
For investors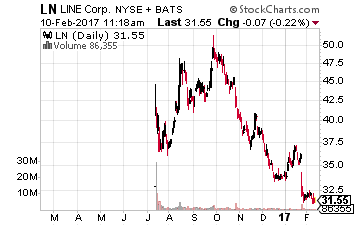 that are dead-set on capitalizing on the 'hot' social media IPO market, looking beyond Snap could be profitable. LINE is one of the hottest social networks in Japan, doing much better than the likes of Twitter (NASDAQ: TWTR) and Facebook (NASDAQ: FB), but shares are down 25% from its 2016 IPO.
Don't Miss: This $0.39 Stock Set to Soar by April 15th
LINE is essentially the Snapchat of Japan with 25% of the market share for messaging apps in the country. Snapchat is substantially less popular than LINE in Japan, and with lower market share penetration. LINE has a leg-up and a key opportunity to grow in other core Asian markets. And lest we forget, LINE is already profitable, unlike Snap.
Top IPO To Buy In 2017 No. 3: MGM Growth Properties (NYSE: MGP)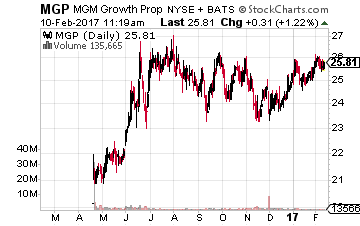 Shares of the real estate investment trust, MGM Growth Properties, have been flat since completing its IPO in 2016. The company is a spinoff of MGM Resorts (NYSE: MGM) and offers a hefty 6.1% dividend yield. It owns 11 casino properties, namely in Las Vegas, and is only the second gaming REIT available to investors.
MGM Growth is a best bet on the turnaround in Las Vegas, thanks to strengthening employment, rising wages and tourism growth. With that, it's managed to post dividend growth since its IPO that outshines its REIT peers. And while it's heavily leveraged toward Las Vegas, it is looking to expand into other markets, working with MGM Resorts to open up casinos in other parts of the country.
Don't Miss: This $0.39 Stock Set to Soar by April 15th
In the end, how the Snap IPO shakes out is anyone's guess. Plus, we'll likely see other big names, such as Dropbox and Uber, eventually try and make a public debut. The key is to not get caught up in the hype — instead, focus on buying the underrated growth IPOs that are flying under the radar. The three IPOs above are doing just that.