Navigating the IPO Minefield: 3 Hidden Gems
IPOs (initial public offerings) are the lifeblood of the stock market. Newly public offerings provide allow investors to invest in high-growth, disruptive companies that often have yet to reach their full potential. However, mindlessly entering IPOs is a surefire way to lose money and lose it fast. For example, Arm Holdings ((ARM – Free Report) ) and Maplebear ((CART – Free Report) ) (aka Instacart), the two most hyped IPOs of 2023, began trading late last week and are already more than 20% off highs.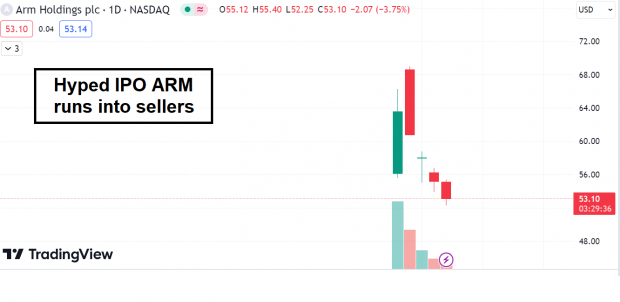 Image Source: TradingView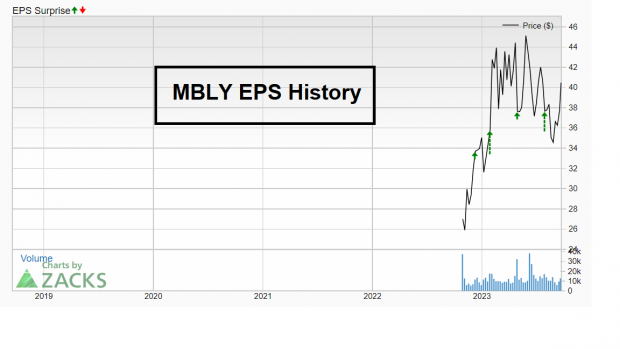 Image Source: Zacks Investment Research
Below are three pitfalls to avoid when buying IPOs:
Buying During an Uncertain Market Condition
Like any other stock, IPOs are susceptible to general market conditions. Because 75% of stocks follow the market direction, a shaky market often means shaky IPO performance. Since IPOs are "risk on" assets, downside performance can be even more amplified in a poor market. Currently, stocks are trying to navigate the most seasonally tricky period of the year.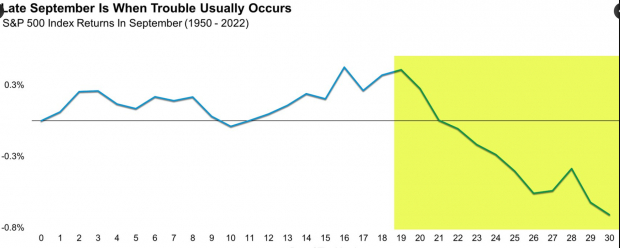 Image Source: Ryan Detrick, Carson Research
Failing to Wait for Equilibrium
An investor can conduct fundamental analysis until they're blue in the face; however, the ultimate arbiter of supply and demand is a price and volume chart. When an IPO first starts trading, it is very difficult to determine the value and whether it is priced properly because there is little in the way of price history.
Getting Involved During the Lockup Period
A lockup period refers to a predetermined timeframe after a company goes public during which company insiders, such as founders, employees, and early investors, are restricted from selling their shares in the company.Once the lockup period concludes, IPOs often face selling pressure – as insiders look to unload shares (especially of "hot" IPOs) at bloated prices. More supply in the market leads to short to intermediate-term pressure on a stock. An excellent precedent to look at is Meta Platforms ((META – Free Report) ), formerly Facebook, in 2012 after its IPO. The highly anticipated IPO consolidated for more than a year before taking off.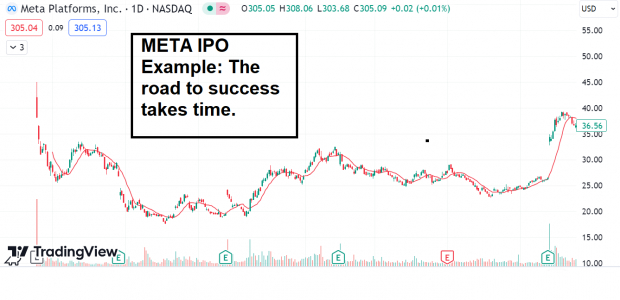 Image Source: TradingView
Out of the many recent IPOs, only some have proven to be attractive. However, below are 3 IPOs with the most significant potential over the next 6-12 months:
The Sun is Shining on NEXTracker
Zacks Rank #1 (Strong Buy) stock NEXTracker ((NXT – Free Report) ) specializes in advanced solar tracking systems for solar power plants. The company's unique product helps solar panels to follow the sun's path throughout the day. By doing so, NEXTracker's systems optimize the angle at which solar panels receive sunlight, increasing energy generation efficiency.
Strong Growth
Unlike many recent IPOs, NXT is both profitable and growing rapidly. Last quarter, revenue jumped 19% as EPS ballooned 167%, year-over-year. Meanwhile, Zacks Consensus Estimates suggest growth of 504.17% for 2024 EPS.


Image Source: Zacks Investment Research
Relative Strength
2023 is turning out to be a challengin year for most solar stocks. For example, Enphase Energy ((ENPH – Free Report) ) is down 52.8%. However, NXT is bucking the trend in a big way and is up 39.7% – a blatant sign of relative performance.


Image Source: Zacks Investment Research
Driving Towards Profits
Automotive accidents are one of the leading causes of death in the United States. On average, more than 45,000 people die each year from car accidents. In the past ten years, the number of accidents in the U.S. has increased steadily following the advent of the smartphone and the general population's subsequent addiction to such devices.  What if there was a way to drastically decrease the number of automotive accidents and fatalities?
Autonomous Driving Technology
Mobileye Global is at the forefront of autonomous driving and the advanced driver-assistance system technology space. The company produces AI technology, including semiconductor chips, software, and cameras. While you may not have heard of Mobileye, you have most certainly heard of its customers. The Israel-based company has been in business for more than twenty years and is gaining momentum by inking partnerships with several leading automakers, including General Motors ((GM – Free Report) ), Honda Motor ((HMC – Free Report) ), and Toyota ((TM – Free Report) ).
Catalyst Rich Period
Wednesday morning, a Citigroup ((C – Free Report) ) analyst bumped up his MBLY price target to $72 (the stock currently trades at ~$40) as he sees a "domino effect" in the autonomous vehicle space.
Consistent Earnings Winner
MBLY has beaten Zacks Consensus Estimates for every quarter since going public.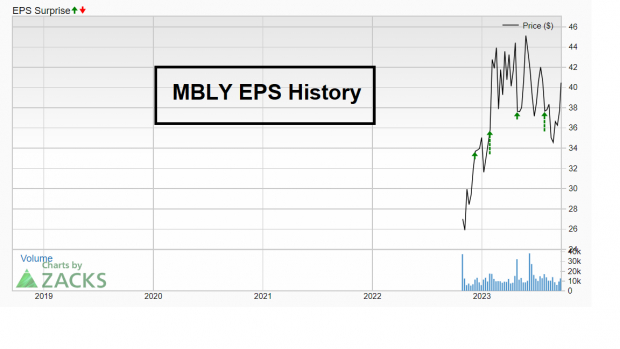 Image Source: Zacks Investment Research
Gamifying Language Learning
Learning a new language can be a tedious, frustrating process. However, the digital language-learning education platform Duolingo ((DUOL – Free Report) ) is finding a niche by "gamifying" language learning through its unique mobile app. The convenient and engaging platform is catching on, and investors are noticing. After trading as low as $60, DUOL is back above its IPO price of $102 and is attempting to break out of a multi-year base structure.
Bottom Line
Uncertain market conditions, lack of equilibrium, and lockup periods can provide treacherous conditions for brand-new IPOs. However, within the minefield of IPOs exist some gems such as NXT, MBLY, and DUOL.
This article was originally published on this site