One of the Best Stocks to Buy Now for Superior Dividend Growth
This article was originally published on this site
By DIANE ALTER, Contributing Writer, Money Morning
No matter what markets are doing – trading near highs like they are now, or pulling back – it's crucial investors focus on financially strong companies that pay solid dividends when looking for the best stocks to buy now.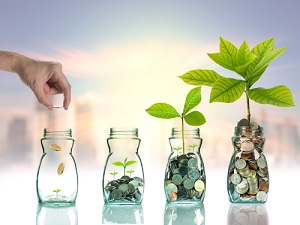 If the markets retreat, or even correct, you'll feel safe knowing you have made strong investments that will reward you over the long term.
That's why today (Thursday) we're bringing readers one of our favorites from our "best stocks to buy" list. Not only has it soared past average market returns over the past six and half years, it offers high yield and reliable dividend growth. Consistent dividend hikes are one of the key signs of a healthy dividend stock.
And this kind of solid performance is a portfolio-saver in today's market…
Why Finding the Best Stocks to Buy Is More Crucial Now Than Ever
On April 29, the current bull market became the second longest in American history, surpassing the run we had from 1949 to 1956. Yet today's bull market is tinged with a great deal of skepticism.
You see, many economists believe stock prices and markets have been artificially inflated by the policies of the U.S. Federal Reserve. There is a huge disconnect in the market between fundamentals and momentum. The Dow Jones and S&P 500 are both still trading near record highs, but Q2 earnings for the S&P 500 just dropped 3.2%. And the S&P 500 has logged six straight quarters of falling earnings.
But policymakers are now eager to raise interest rates, and economists are growing increasingly concerned about what a hike will do to markets. The way stocks reacted last time has investors on edge. When the Fed raised rates for the first time in seven years in late December 2015, the Dow and S&P 500 fell 8% and 7%, respectively, in the following month.
According to the CME FedWatch Tool, odds of a rate hike at the Dec. 14-15 FOMC meeting are about 50/50.
And that has placed an even greater importance on dividend investing right now…
There's a good reason why many of our best stocks to buy offer dividends. Between 1940 and 2011, roughly 90% of the S&P 500's total returns came from dividend reinvestments and dividend payouts. That's according to Ned Davis Research.
Here's an example…
If you had invested $100 in an S&P 500 tracking fund in 1940 and had reinvested all dividends, you'd have $174,000 at the end of 2011. Without including dividends, the investment would be worth just $12,000.
Plus, the top dividend stocks to buy are even more important when the markets are volatile. When the market pulls back, all stocks are weighed down at the same time. But consistent dividend payouts will help your portfolio weather the storm. And according to Blackrock Investments, S&P 500 dividend payers have historically outperformed nonpayers over the long term.
Thanks to the Fed's ultralow monetary policy since 2008, dividend stocks have taken on even more importance. In a hunt for high-yield investments, investors have been piling into dividend-paying stocks. The traditional go-to safe-haven income play, U.S. Treasuries, currently offers a yield of just 1.53%. Meanwhile, the average yield of a dividend payer on the S&P 500 is 2.11%.
But our pick from our best stocks list today has a dividend yield of 3.66%.
And it doesn't just offer a strong dividend yield. It also boasts market-beating performance. In fact, since Money Morning Chief Investment Strategist Keith Fitz-Gerald first recommended this stock, it has soared 360%.
And it will keep climbing from here…
This Is One of the Best Stocks to Buy Now
The pick is Altria Group Inc. (NYSE: MO).
Altria is one of the world's largest tobacco and cigarette corporations. Based in Virginia, Altria was renamed from Philip Morris Companies Inc. on Jan. 27, 2003.
Besides its superior dividend yield, Altria's global reach is another reason Fitz-Gerald finds the company so attractive.
U.S. global companies, or as Fitz-Gerald calls them, "glocals," are American-based companies that conduct business globally. Fitz-Gerald says these shares put investors "in front of all the growth that's still very much underway across the globe, despite the sub-2% growth we're experiencing in the United States."
Altria is a widely recognizable and prosperous global brand. And it has the experience to grow the company no matter the market or economic conditions.
The stock has returned just over 360% since Fitz-Gerald first recommended it back in 2010. And Fitz-Gerald remains bullish now.
Altria is poised to receive nearly $3 billion as the SABMiller-Anheuser-Busch InBev merger completes. Fitz-Gerald expects a good chunk of that to be returned to shareholders. The rest will likely be spent on additional debt buybacks, stock re-purchases, and new innovative cigarette alternatives.
The company is aggressively moving into the e-cigarette and smokeless tobacco space. Altria continues to evolve and develop and market tobacco products that are changing as preferences shift. The company is also exploring ways to develop and market tobacco products that may be less harmful, working with the FDA along the way.
And then there's Altria's long and enviable dividend history…
The company has raised its dividend at regular intervals since 1989, and for the last seven years without interruption. Its dividend payout ratio is roughly 80% of adjusted EPS. Right now, that's about $2.44 per share.
At $66.62, Altria yields 3.66% and is up 14.46% year to date. That's more than double the S&P 500's 6.74% year-to-date advance.
Altria's three- and five-year gains are even more impressive at 91.27% and 146.94%, respectively.