One of the Top Gold Stocks to Buy Now for a Potential Profit of 49%
This article was originally published on this site
By DIANE ALTER, Contributing Writer, Money Morning
Today, we're bringing readers one of the top gold stocks to buy now, as both gold prices and gold stocks continue to outperform.
So far in 2016, gold stocks have been driven by the 25% gain in gold prices. And we see gold prices climbing even higher from here. In fact, our favorite gold stock to buy now still has a profit potential of 49%…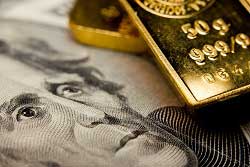 Before we reveal one of the best gold stocks to buy now, here's why gold prices will continue to climb from here…
Gold prices ended Q1 2016 with a gain of 16.1%. That was the precious metal's best quarterly performance in 30 years.
Some of the factors that drove the gold price were volatile stocks markets, falling oil prices, negative interest rates, and the Fed's low-interest-rate policy. All of those factors had investors fleeing to safe-haven investments like gold and gold stocks.
But even when the markets calmed in Q2, gold prices and gold stocks continued to climb. The rally continued even as U.S. markets reached new highs. That's a time when investors would typically leave gold, but this time they didn't.
Now, we're learning that the Fed may be raising interest rates again in 2016. Still, gold prices have held steady. That's because a good portion of the rest of the world is in interest rate cutting mode, with several countries toying with negative rates.
That's why Money Morning Executive Editor Bill Patalon is bringing readers one of his favorite gold stocks to buy now. And this gold stock still has plenty of upside in 2016. In fact, we see shares climbing another 49% from here…
This Is One of the Top Gold Stocks to Buy Now
In early August when Patalon recommended this stock, he told readers that of the 28 gold-mining stocks with $300 million market-cap minimum, every single one has outperformed the S&P 500 in 2016. And 20 of them have at least doubled, while 10 have at least tripled.
But the one that continues to stand out to Patalon is Goldcorp Inc. (NYSE: GG).
Goldcorp is a Canadian mining company that works on properties throughout North and South America.
In the past few years, Goldcorp has slashed spending and reduced costs. As a result, it has emerged as one of the most efficient companies in the mining sector. It has successfully managed to generate maximum cash flow on invested capital.
The company has said it will have even lower operating costs for FY 2016. The company expects to produce between 2.8 million and 3.1 million ounces in 2016 at an "all-in sustaining cost" of $850 to $935 per ounce.
"Even at today's lower price of gold, that's close to $500 in pure cream," Patalon explains. "As gold prices move higher, Goldcorp's margins will expand – and its share price will surge."
And Goldcorp doesn't need gold prices to soar in order for the stock to climb…
"There's a value gap that should narrow without needing the gold price to take it (Goldcorp) there," Ryan McIntyre, senior investment analyst at Tocqueville Asset Management, told Barron's on Aug. 29. He sees Goldcorp shares hitting $23, or more than 45% above its current $15.60.
Analysts overall have an even more bullish price target of $26.50, which is about 49% higher from current prices.