Our Top 5 Penny Stock Picks for February
This article was originally published on this site
Today, we're showing Money Morning the five top penny stocks to buy for February 2018.
All five of these stocks have tremendous upside, and three of them could bring triple-digit gains this year…
Penny stocks are attractive to new investors because of their affordable share prices below $5.
At these prices, just a modest increase in trading volume can send a stock soaring.
For example, VaporBrands International Inc. (OTCMKTS: VAPR) is an e-cigarette maker targeting the medical marijuana niche that was trading for just $0.01 on Jan. 22.
By Jan. 29, it climbed to $0.08, for a 700% gain. Even after pulling back to $0.05 on Jan. 31, the stock still had a total gain of 400% in just nine days.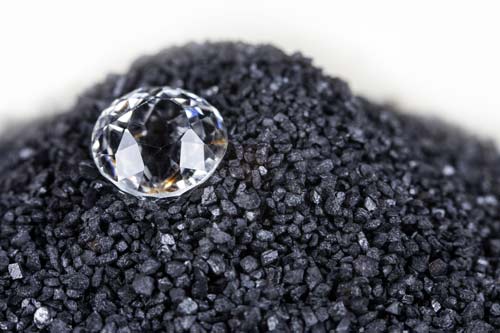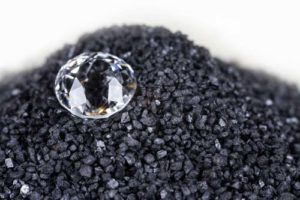 Those are, without a doubt, incredible returns. Enough to turn a $1,000 stake into $5,000 even if you missed selling at the top – which most investors are not able to do, since it's statistically improbable.
But would you have invested $1,000 of your hard-earned savings into a stock ranging in price from fractions of a penny to $0.01 from November 2015 to November 2017? I know I sure wouldn't.
Yet this is the reality of penny stock investing. It's a sea of worthless stones with a few diamonds hidden among them.
VAPR stock is not one of them. A day later (Feb. 1), VAPR shares fell to $0.04. Investors still holding the shares from $0.01 still made a 300% return in 11 days.
But other hopeful VAPR investors who bought at $0.08 are sitting on a massive 50% loss, and those who bought at $0.05 lost 20% of their investment in a day.
That's why it's important to invest in only the most promising penny stocks. Fortunately, we've done the research for you today and will reveal only qualified penny stocks to our subscribers.
An easy way to get started is by focusing on penny stocks that meet the requirements to be listed on the Nasdaq stock exchange.
The First Step on Your Road to Millions Starts Here: All you need is a computer or smartphone and just 10 minutes of "work" to potentially put $1 million in your bank account faster than you ever dreamed. Read more…
But at Money Morning, we make sure any prospective penny stock passes through three more screens before we share them with our readers…
How We Choose the Most Promising Penny Stocks
To find you the best penny stock opportunities out there, we have to run a rigorous screen of all stocks trading under $5.
Here are the three rules we use to find the best penny stocks to buy.
We only look at penny stocks that are actively receiving analyst coverage and have ratings of "hold" or better, according to data collected by S&P Capital IQ.
We make sure that 12-month price targets are above the stock's current price.
We look for signs of fundamental strength, including growing sales, profits, cash flow from operations, as well as a compelling business model within a growing industry.
By applying these rules (and more) to penny stocks, we're able to find the most promising companies with major growth potential.
Now that you know how we screen for the best opportunities, here are the five best penny stocks that currently fit our rules…
Best Penny Stocks to Buy for February, No. 5: Superior Drilling Products Inc.
Utah-based Superior Drilling Products Inc. (NYSE: SDPI) makes drilling equipment for the oil, natural gas, and mining services industries. SDPI shares are currently trading at $1.43 as of Feb. 1.
This stock is a modern twist on the classic "pick-and-shovel" play on the drilling and extraction industries.
"Pick and shovel" refers to the mid-1800s California Gold Rush, where a massive influx of gold-seekers brought massive growth to California. It's said that those who sold picks and shovels to the gold-seekers made more money than them, too.
Now, in the 21st century, picks and shovels have been replaced with SDPI's "Drill-N-Ream" patented horizontal drilling tools. (Click here for a cool, three-minute video on it from the company.)
Shares of SDPI are covered by two firms, with an average price target of $1.80 and a high target of $2.00 from analyst Jason Wangler, of Imperial Capital. Those price targets represent upside of 26.7% and 40.85%, respectively.
I like companies like this with an easy-to-understand product. If the Drill-N-Ream is an improvement over previous drilling technology, then the company should be able to continue to grow its sales and profits as demand for the product increases.
Since Q4 2016, Superior Drilling has beaten revenue and earnings expectations for four consecutive quarters, according to data from S&P Capital IQ.
Next up is a company leading a $12 billion home healthcare industry…
Best Penny Stocks to Buy for February, No. 4: BioScrip Inc.
BioScrip Inc. (Nasdaq: BIOS) provides intravenous, subcutaneous, intramuscular, and intra-spinal pharmaceutical treatments to patients. The company offers these services to patients at home, clinics, and physician's offices.
It Only Takes 10 Minutes a Week to Double Your Way to $1 Million: This strategy doesn't require any special training – yet it could potentially put $1 million in your bank account faster and easier than you ever dreamed…
In the company's recent Q3 2017 earnings call on Nov. 2, CEO Daniel Greenleaf said BioScrip is the largest independent pure-play home infusion company in the United States.
According to Greenleaf, the home infusion industry is worth an estimated $12 billion in the United States, with 5% to 7% annual growth.
And according to the Population Reference Bureau, the number of Americans ages 65 and older is projected to more than double, from 46 million in 2016 to 98 million by 2060.
The confluence of these two trends makes for a compelling growth story for BioScrip.
In addition, its largest customer, Aetna Inc. (NYSE: AET), was recently acquired by CVS Health Corp. (NYSE: CVS). This could lead BioScrip to be acquired by CVS if the home infusion business becomes a significant portion of future healthcare demand. But that's purely speculation at this point.
BIOS stock currently trades at $2.82 and is covered by six firms, with an average price target of $3.75 and a high target of $4.50 by Gregory O'Neil, of Lake Street Capital Markets LLC. Those targets represent upside of 33% and 59.6%, respectively.
Now, the next three stocks on this list all have profit potentials of over 100%; one even tips the scales at more than 260%…
Best Penny Stocks to Buy for February, No. 3: American Superconductor Corp.
Massachusetts-based American Superconductor Corp. (Nasdaq: AMSC) makes two-megawatt wind turbines under the Windtec Solutions brand. The company also sells products to connect electricity-generating equipment with the power grid.
According to climatecentral.org, the amount of power generated by one two-megawatt wind turbine could power 380 homes during a year.
This is actually a fairly conservative estimate, too. Since the wind doesn't constantly blow, analysts rate the potential power generation of turbines based on just a quarter of their maximum capacity.
AMSC stock currently trades at $5 and is covered by four firms, with an average price target of $7.38 and a high target of $10. Those figures represent 47.6% and 100% upside, respectively.
AMSC has beaten analysts' earnings expectations in eight of the last nine quarters, according to S&P Capital IQ, which could be a sign analysts are actually underrating the stock.
Next is a company creating prosthetic devices to help restore vision to blind individuals…
Best Penny Stocks to Buy for February, No. 2: Second Sight Medical Products Inc.
Second Sight Medical Products Inc. (Nasdaq: EYES) is a Los Angeles-based medical device company creating prosthetics to restore vision to blind people.
On Dec. 5, the company announced it had entered the market in Iran by implanting two patients with its Argus II Retinal Prosthesis System. This is part of the company's strategy to target leading eye centers and distributors around the world, according to CEO Will McGuire.
McGuire hopes the adoption of this technology in more places around the globe will mean the technology is becoming increasingly accepted, which therefore increases demand.
And it seems at least one analyst shares McGuire's optimism. H.C. Wainwright & Co. analyst Amit Dayal maintains a $5 price target for EYES shares. That represents upside of 159% from where the stock currently trades, at $1.93.
Now, the next stock has the potential to return over 260%…
Best Penny Stocks to Buy for February, No. 1: OncoSec Medical Inc.
OncoSec Medical Inc. (Nasdaq: ONCS) is a biotech company developing a proprietary medical approach to stimulate and guide anti-tumor immune response for the treatment of patients with cancer.
The San Diego, Calif.-based company's lead product candidate, ImmunoPulse IL-12 is currently in phase 2 clinical trials. ImmunoPulse is a delivery device combined with OncoSec's anti-tumor immunity candidates that delivers the treatment directly to the cancer tumor.
OncoSec also has a clinical collaboration with the University of California, San Francisco to evaluate ImmunoPulse IL-12 along with Merck & Co. Inc.'s (NYSE: MRK) Keytruda melanoma skin cancer treatment.
And we're not the only ones who are optimistic about the collaboration.
The three firms covering OncoSec have an average price target of $5.33 and a high target of $6.00. With ONCS shares trading at $1.635 as of Feb. 1, these targets represent fantastic upside of 226% and 267%, respectively.