The 10 Best Tech Stocks from Top-Ranked Analysts
This article was originally published on this site
The tech sector is strongly outperforming the rest of the market. Indeed, recently released figures show that technology was the best-performing sector of the U.S. market in August. And going forward, Factset shows that the sector's earnings should increase by 9.1% this quarter vs the same period last year. "If tech is the gainer, I don't want to be the loser," JJ Kinahan, chief market strategist at TD Ameritrade, told the Financial Times. "I don't want to miss an up move on these stocks."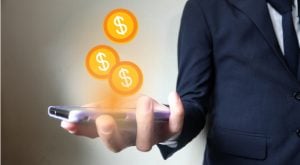 Bearing this in mind, I decided to find the 10 best tech stocks that look set to make the most gains in the coming months.
I turned to TipRanks' powerful stock screener which is a great source of investment inspiration. You can filter tickers according to a range of unique options, including Best Analyst Consensus. This option only selects stocks which have the seal of approval from the best analysts. These are the analysts with the highest success rate and average return. Follow the advice of these analysts to generate the highest returns.
The screener pulled up a list of top stock ideas, all with a "strong buy" best analyst consensus. I selected the following 10 as providing some of the most compelling investing ideas and big upside potential.
So let's delve in to the top 10 tech stocks right now:
Best Tech Stocks: CommVault Systems (CVLT)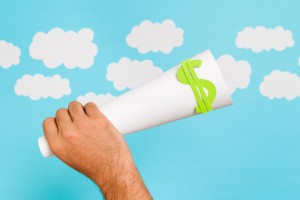 This cloud data management leader has a "Strong Buy" analyst consensus rating. If we delve deeper, we can see five buy ratings and just one hold rating on the stock in the last three months. Crucially for investors, analysts are predicting big upside potential for CommVault Systems, Inc. (NASDAQ:CVLT) of more than 18% over the next year.
And it's not just the Street that is bullish on the stock. In August, Gartner placed CommVault in the Leaders section of its famous Magic Quadrant diagram for enterprise backup and recovery. "We feel this recognition by Gartner is a validation of our innovation and unparalleled customer service for the seventh straight year," says N. Robert Hammer, CommVault's CEO.
CommVault says that as data becomes increasingly central to a business's success in today's digital economy, enterprise data backup and recovery requirements are rapidly evolving. At the same time, ransomware attacks are growing in volume and complexity, which means enterprises are accelerating their move to the cloud.
Best Tech Stocks: ACI Worldwide (ACIW)

Keep a close eye on this payment systems company, which has received only buy ratings in the last ten months. With a $27 price target, analysts are predicting potential upside of 17.2% for Florida-based ACI Worldwide Inc (NASDAQ:ACIW). And what's more, Raymond James believes that ACIW is something of a takeover target. Top Raymond James analyst Wayne Johnson says the company's "comparatively" lower multiple as well as its "unique and growing" recurring revenue could attract strategic buyers. He has a $27 price target on ACIW.
Meanwhile five-star Craig Hallum analyst George Sutton reveals that he has discovered some important news for ACIW. A top-five U.S. bank will be using the ACI Worldwide single message, direct connection capability with major retailers. This could create "meaningful acceleration" for other pipeline deals says Sutton. He has a bullish $28 price target on the stock.
Best Tech Stocks: Alphabet (GOOGL)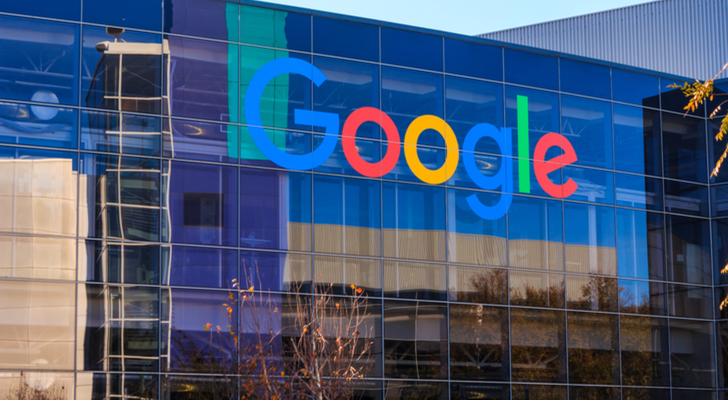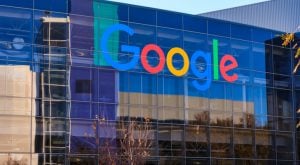 Alphabet Inc (NASDAQ:GOOGL) remains the undisputed king of tech stocks. In the last three months, 30 analysts have published buy ratings on GOOGL vs just three hold ratings. Overall the average analyst price target of $1,098.94 stands at a 16% upside from the current share price, although note that the price targets go as high as $1,220 (from Mizuho Securities, 28% upside).
Analyst Youssef Squali of SunTrust believes Alphabet netted around $63 billion in Search ad revenues in 2016. Now, with around 2 billion monthly active users between Android, Maps, Chrome, YouTube, Google Play and Gmail, Squali says Google can: "Serve the most relevant ads at any given time on any property, in any geography […] Given the highly targeted nature of Search, where it fits in the marketing funnel and track-ability of its ROI, we believe it'll remain a pillar of marketers' ad budgets for years to come."
Even better, non-search ads like Maps and Waze have huge potential which GOOGL has only started to monetize. The five-star analyst initiated coverage 20 days ago with a $1,100 price target.
Best Tech Stocks: Global Payments Inc (GPN)
This hot payments stock has the backing of Oppenheimer's Glenn Greene. Greene reiterated his buy rating with a $100 price target (3.9% upside) at the beginning of August. Why does this matter? Well Greene is ranked No.3 out of all the 4,633 analysts tracked by TipRanks. In fact, on Global Payments Inc(NYSE:GPN), Greene has a stellar 93% success rate and 30.4% average return across his 27 GPN ratings.
GPN has just announced a definitive agreement to acquire a portion of Active Network for $1.2 billion. Greene notes that management suggests Active will prove growth, margin and EPS accretive in CY18. He concludes: "We remain optimistic regarding GPN's intermediate/long-term outlook, and shares remain attractive, in our view. GPN maintains broad-based momentum across most geographies, and continues to extend its business mix toward faster growing direct, vertical and ecom/Omni-channel markets."
In total this "strong buy" stock has received 11 buy ratings and two hold ratings from analysts. From the $103.92 average analyst price target, we can calculate upside potential of 8.2% for the next 12 months.
Best Tech Stocks: GoDaddy (GDDY)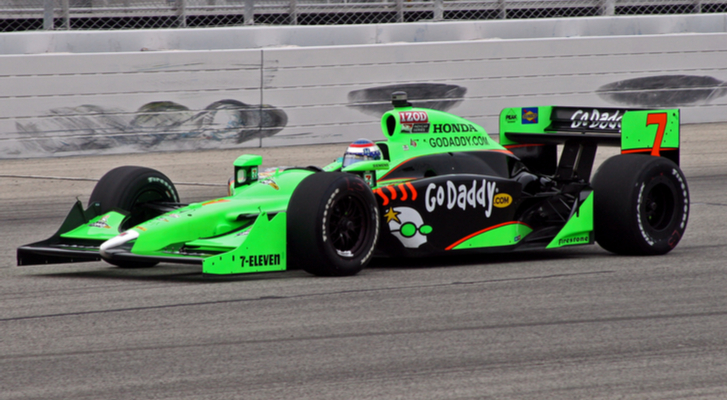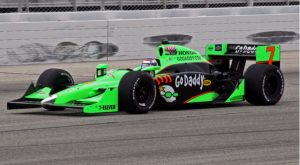 GoDaddy Inc (NYSE:GDDY) is an extremely successful company that is now a leading internet technology provider for small, independent ventures. Already, GDDY has 17 million customers on its books and 71 million domain names under management. However, with 465 million small businesses around the world (and growing), the expansion potential is huge.
Top RBC Capital analyst Mark Mahaney has just met with GDDY management and new CEO Scott Wagner. "Scott has been part of GDDY for over 5 years. He notes that on the product side, they are picking up the pace of what they are building organically. Why? Scott believes that as you increase the breadth of products on the platform, you can get better at engaging with customers, which will drive up ARPU. Scott believes they are still scratching the surface" says Mahaney. He adds that GoDaddy are confident that their website builder product GoCentral has the edge on Mobile. And this is important because mobile is the "wave of the future."
Overall the stock has seven straight buy ratings and a $48.50 average analyst price target. This translates into sweet upside potential of just over 10% from the current share price.
Best Tech Stocks: Cognizant (CTSH)
Cognizant Technology Solutions Corp(NASDAQ:CTSH) is one of the world's leading professional services companies. It sums up its business as "transforming clients' business, operating and technology models for the digital era." Shares in Cognizant are steadily rising and are poised for future growth — 9.8% over the next year. This is calculated from the $79.36 average analyst price target. Note also that top analysts have eight-back-to-back buy ratings on CTSH.
One of these is analyst Oppenheimer's Glenn Greene — a top-five analyst on TipRanks. He has a buy rating and $80 price target on CTSH.
He also has a wicked track record on the stock, with an 83% success rate and 29.2% average return. Greene says the valuation is attractive, and adds:
"CTSH participates in a large market and, in our view, is well positioned to benefit from the global increase in offshore IT Services. Offshoring services continue to gain share of the broad IT Services market, and Cognizant, with its North American heritage and customer-centric focus, seems to have a competitive advantage relative to its offshore peers."
Best Tech Stocks: Criteo SA (CRTO)
French company Criteo SA (ADR) (NASDAQ:CRTO) is a personalized retargeting company. In other words, Criteo is the company behind the online ads that pop up reminding you of previously viewed products.
Not surprisingly perhaps, the product is proving a massive success. Five-star Jefferies analyst Brian Fitzgerald writes:
"With its performance-advertising solution, CRTO helps eCommerce companies and brands continue to drive conversion online. In an era defined by marketers seeking to drive more bang-for-their-buck, this industry-leading ROI nearly ensures go-forward demand for CRTO's ads will remain robust. With 75%+ of rev coming from uncapped client budgets, it seems clients simply cannot get enough of this product."
The top-25 analyst has a buy rating and $66 price target on the stock. This translates into impressive 44% upside potential from the current share price. It also comes in just above the average analyst price target of $61 (34% upside).
Fitzgerald tells investors to look out for two upcoming catalysts due in the second half of 2017. The first is Criteo Sponsored Products, which allows brands to bid on sponsored ad units displayed on eCommerce sites. The second is Criteo Predictive Search, which brings Criteo ads to Google Shopping.
Best Tech Stocks: Box Inc (BOX)


Box Inc (NYSE:BOX) bulls claim that this cloud company is "misunderstood." The company, which provides workflow management tools, dipped at the end of August despite an earnings beat.
But the stock has some big-name supporters. Most notably, top Drexel Hamilton analyst Brian White says the company "is one of the more underappreciated and misunderstood cloud plays in the market today." He has a buy rating and $28 price target on BOX shares. This means huge 53% upside potential from the current $19 share price.
White says "Given the continued evolution of the platform, the Box of today is very different from the Box of just a few years ago … Box has truly become a platform to 'transform the way that people and organizations work' and in pursuit of a TAM (total addressable market) of over $45 billion in 2019."
Meanwhile KeyBanc refers to the stock's "compelling characteristics" and Rosenblatt Securities speaks of its quarter-on-quarter improvement. The firm concludes: "our field work continues to uncover very large potential replacement transactions."
Best Tech Stocks: Autodesk (ADSK)
With nine straight buy ratings in the last three months, this software giant is pioneering 3D cloud design for buildings and infrastructure. In the last year the stock has soared from $$66 to $116. Now analysts predict that Autodesk, Inc. (NASDAQ:ADSK) can rise by a further 10% over the next 12 months. The best part is that even the lowest price target still represents an upside from the current share price.
Following "solid" fiscal second-quarter results, Evercore ISI analyst Kenneth Talanian reiterated his buy rating with a $135 price target (16.5% upside). He wrote "The stock is up ~6% in the after-market but we continue to believe there is material upside to the stock with multiple levers for upside inclusive of the M2S (maintenance to subscription) program, moving more business to direct sales, and capturing the piracy base." Also note that net subscriptions adds of 153,000 easily beat the firm's prior estimate of 140,000 while total production subscriptions rose by triple digits.
Best Tech Stocks: Wix.com (WIX)
A slew of buy ratings suggest that website platform creator Wix.com Ltd (NASDAQ:WIX) is looking at a bright future. Indeed, top Jefferies analyst Brian Fitzgerald writes: "In our view, Wix is a standout premium-growth story, on pace to deliver 3 straight years of 40+% annual revenue growth, with 2017 revenue accelerating."
He calls the 18% selloff after Wix failed to raise its guidance "overdone." Fitzgerald initiated coverage of the stock with a buy rating and $74 price target. He points out that this is the first time Wix has not raised its guidance in the last two years. Fitzgerald says he is a buyer on the pullback because of 1) sustained premium growth of over 45% in 2017 2) rapid product innovation and R&D spent; and 3) massive market opportunity and a differentiated approach. He sums up:
"With 420M global small businesses (vs. <30M subscribers from the top 5 vendors in the space) the digital presence opportunity is vast and mostly greenfield. We think Wix's tech-focused, product-centric approach is the right strategic approach for this market, and expect the company will continue to gain share over time."
Overall the stock has received eight buy ratings to just one hold rating in the last three months. This comes with an average analyst price target of $80, suggest big upside potential of 19.4%.