The Next Trends in Tech and 3 Ways to Profit
This article was originally published on this site
The annual Consumer Electronics Show (CES) in Las Vegas is often useful for technology investors to help spot "the next big thing".
But it is not an infallible method of hopping on the next hot tech trend. Last year was supposed to be the dawn of the age of things like virtual reality and wearables. But both have failed to catch fire with consumers.
Although, the new trend is augmented reality – think PokemonGo – and it does have some possibilities.
In fact, the last "big thing" unveiled at CES was a decade ago when Steve Jobs unveiled the iPhone.
Nevertheless, it is still worth taking a look at the potential hits coming out of CES.
CES Star #1: Augmented Reality
There were some interesting tidbits from CES.
It looks as if television makers are giving up on 3D and curved screens and have gone back to focusing on high-resolution screens.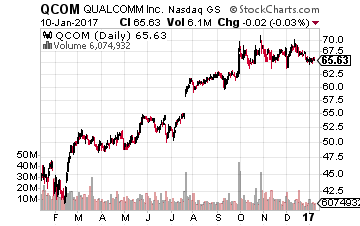 And even though 4G LTE phone networks are still being deployed, companies likeQualcomm (Nasdaq: QCOM)are already shifting to an emphasis on the next generation 5G networks.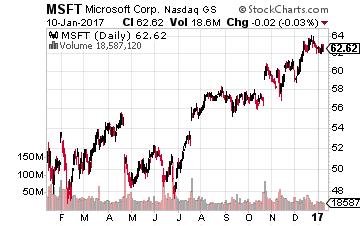 Augmented reality was a star of the show. Microsoft (Nasdaq: MSFT) impressed many with its Hololens – an all-in-one headset that lets wearers see holograms imposed onto the real world through a transparent visor.
Augmented reality technology is going way beyond gaming and Pokemon.
German automaker BMW(OTC: BMWYY) is the first to use augmented reality to help sell its vehicles. Potential customers can see, using their smartphones, lifelike 3D models superimposed on the real world.
The use of augmented reality in future shoppers' experience is sure to be expanded beyond BMW to the retail world. Consulting firm Accenture, which built and designed the app for BMW, predicts AR will revolutionize e-commerce.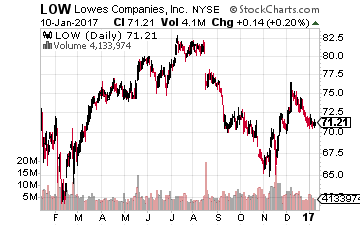 And they may be right. In November, home improvement retailer Lowe's (NYSE: LOW)released an app that allows consumers to visualize and measure home furnishings and fixtures.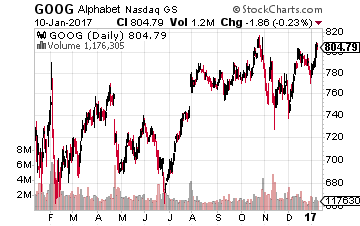 Both apps were designed using the visualization technology from Google (Nasdaq: GOOG)called Tango.
The problem is that, at the moment, you need a Tango-enabled smartphone, which are just starting to become widely available. Google believes most premium Android phones will be Tango-enabled within two years.
If that comes to pass, augmented reality may become a commonplace experience in retail.
CES Star #2: Artificial Intelligence
An even bigger winner at CES was artificial intelligence and voice control, making the internet of things and the "smart home" a looming reality.
It seems – thanks to plunging prices for sensors and connectivity – that everything in the home will be "smart". But do we really need a "smart" comb or a "smart" trash can?
The trend though is definitely for companies to embrace voice-activated commands as the new interface for devices in our everyday lives.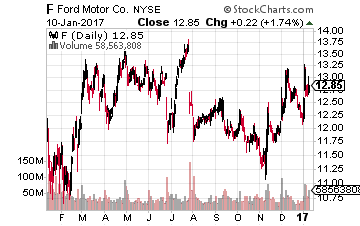 For example, Ford Motors(NYSE: F) is the first automaker to embed Alexa – the voice-activated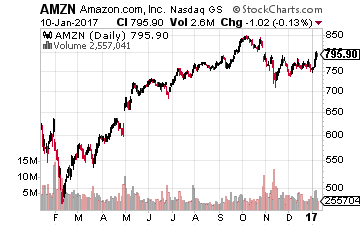 digital assistant from Amazon(Nasdaq: AMZN) – in its vehicles.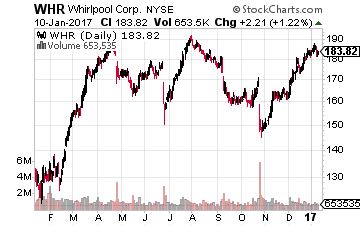 And Whirlpool (NYSE: WHR)is adding voice-activation to 20 of its appliance models this year. As are Westinghouse and LG.
The early mover advantage in this space belongs to Amazon with its Alexa being the "brains" behind the Echo "smart" speaker. But both Google and Microsoft are hot on its heels.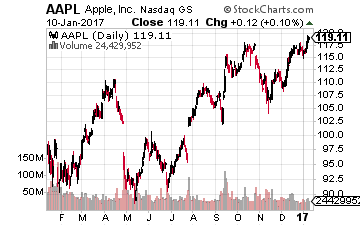 And there seem to be stirrings from both Apple (Nasdaq: AAPL) and Samsung (OTC: SSNLF).
IOT Dangers
There are, of course, wider considerations to think about when contemplating the ramifications of the internet of things (IoT) than strictly an investing viewpoint.
There are 6.2 billion IoT devices out there already, according to research firm Gartner. These devices are opening literally millions of cyber security weak spots.
Just think back to October when a massive DDoS (distributed denial of service) attack occurred. Hackers hijacked tens of millions of household devices like DVRs and webcams using a malicious software called Mirai.
It was very simple for these hackers to do. After all, the manufacturers of many of these new connected hardware devices have zero or little experience when it comes to cyber security.
That has to change and quickly. Gartner says that, by 2020, there will be more than 20 billion devices.
If changes aren't made, it won't just be a disruption of internet service. Instead, we may get a disruption of critical infrastructure, such as power grids, by malicious hackers.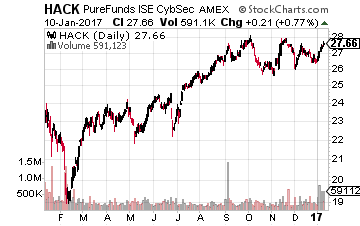 Bottom line – IoT is great, but we need security on all those devices from a smart car to a smart toothbrush. That makes the PureFunds ISE Cyber Security ETF (NYSE: HACK)an interesting investment.
Not to mention new industries such as cyber insurance is worth a definite look. Insurance giant Allianz (OTC: AZSEY)says this will be a $20 billion market by 2025.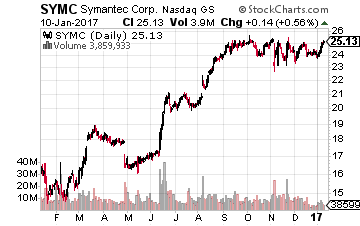 Most cyber insurance pure plays are still in the start-up stage. However, security software company, Symantec(Nasdaq: SYMC), is moving in the direction of bundling its products with cyber security policies. It has already done so with some small firms in Japan and Europe.
The move toward cyber insurance should get the hardware companies seriousabout security and not leaving themselves open to liabilities. That will make the internet of things safe for all of us in the long-term.