This Is the Most Overlooked Stock to Buy Now
This article was originally published on this site
The broad market indexes are down in 2018 – the Dow has sunk 3% on the year – but make no mistake, this is a stock-picker's market.
And we've found am overlooked stock primed to pop…
You see, despite the market's jitters, this is one of the strongest economies we've seen in years. And we're keying in on one surprising industry raking in cash from this spectacular economy.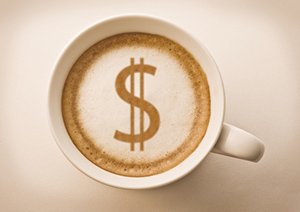 The unemployment rate is at a 20-year low of 4.1%. Wages are up nearly 3% over the last year, their fastest gain in a decade. Americans recognize the economy's strength, too. Consumer confidence is at its highest level since 2000.
That means Americans are employed, making more money, and confident enough to spend it.
And this has become a major boon to restaurants…
Retail spending is already up 4% year over year, boosting the restaurant sector to its eighth straight year of sales growth.
That shouldn't come as a surprise. Since 2010, Americans are devoting more and more of their income to "experiences" instead of consumer products like electronics and clothing, according to Fidelity Investments.
"This trend is likely to continue through 2018 and beyond," Fidelity reported.
And the stock we're bringing you today is the best way to play this growing sector.
This company not only taps into Americans' spending patterns, but its business model minimizes risk with tremendous profit upside.
This is simply one of the best stocks on the market today…
This Company Is a Moneymaking Machine
Dunkin' Brands Group Inc. (Nasdaq: DNKN) is our latest pick to cash in on the booming restaurant sector.
DNKN is the franchisor behind Dunkin' Donuts and Baskin-Robbins restaurants, and they're two of the fastest-growing franchises in the country. Dunkin' Brands added 440 new restaurants last year alone, bringing its total stores to more than 12,000 worldwide.
But the lucrative engine behind Dunkin' Brands business is its franchise strategy.
Franchisees own and staff each of the 12,000 global locations. They pay Dunkin' Brands for the brand, training, strategy, marketing, and store concepts.
That significantly lessens the risk for Dunkin', as individual franchisees are responsible for the upfront capital costs and day-to-day operation of the store.
And Dunkin' collects fees from all of its franchisees…
Each new franchise owes fees to Dunkin', ranging from $25,000 for an individual Baskin-Robbins store up to $100,000 for Dunkin' Donuts/Baskin-Robbins combination stores.
Plus, Dunkin' gets 5.9% of each store's gross sales every week.
Not only do the individual franchisees have a strong profit incentive to grow sales, but the harder they work, the more money Dunkin' gets.
That franchise model is how Dunkin' was able to rake in $860 million in revenue last year, capping off its 10th straight year of sales growth.
And because franchisees own the buildings and assume the costs of running the stores, DNKN's costs are low, leading to an absurdly high 40% profit margin. Competitor Starbucks Corp. (Nasdaq: SBUX) has a profit margin of just 19%, for comparison.
But Dunkin' isn't complacent. It's also working hard to help its franchisees grow.
This year, Dunkin' franchises are using a new, simplified menu based on the successful test of the menu in 1,000 stores last year. Research shows customers want quick, on-the-go options, and the simpler menu is essential to delivering that experience.
You see, the more sales each franchisee does, the more money Dunkin' makes, and the easier it is to attract new franchisees.
Dunkin's goal is to open 1,000 new franchises by 2020 and eventually reach an 18,000 store milestone in the United States alone. The company expects this level of expansion will lead to double-digit growth over the next three years, according to its "Blueprint for Growth" released earlier this year.
That kind of aggressive growth, coupled with DNKN's lucrative business model, means share prices will also be heading higher.
Wall Street analysts are putting price targets on DNKN as high as $74, a 20% gain from today's share price of $61.93.
We think that might be too low of an estimate, considering DNKN has a Money Morning VQScore of 4.75, our highest rating, but it also doesn't factor in DNKN's $1.39 dividend payout either. It's returning its huge profits right back to you.