7 Tech Stocks to Buy with Amazon-Like Growth
This article was originally published on this site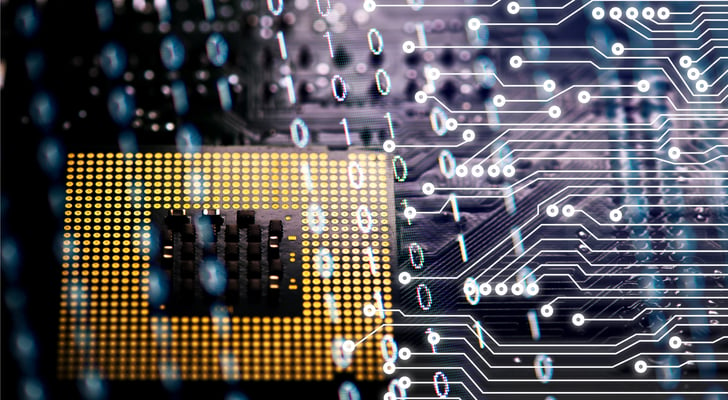 There's no doubt that we continue to be in a growth-fueled market. This hasn't always been the case. In case you've forgotten, after the financial meltdown, it was dividend stocks that were the 'new' growth stocks. Everyone was scrambling for dividends, and not surprisingly, many stocks began to offer tantalizing dividends.
The energy patch in particular and master limited partnerships were particularly attractive, until oil prices tanked. And then the Saudis went after U.S. shale producers.
But the economy has recovered and a lot of companies that have been sitting on huge piles of cash are now confident enough to expand and tech in particular is taking hold.
With that in mind, the following are seven tech stocks sporting growth reminiscent of Amazon.com, Inc. (NASDAQ:AMZN) that you may not have seen in many headlines.
Tech Stocks to Buy: Control4 Corp (CTRL)
Control4 Corp (NASDAQ:CTRL) is truly a next generation company. Its entire business is about home automation technology. It can integrate your lights, locks, thermostat, audio and television into a single remote or through voice command.
And not only does it supply the hardware and software to get it done, but it will integrate it for you. Think of it as networking your lifestyle.
The thing is, this is really a Gen X- or Millennial-focused firm. Its first audience isn't graying baby boomers, which really makes this an interesting market.
Right now, adoption is taking off, as is the stock — CTRL stock is up 212% year-to-date. But this adoption phase is very early, so this stock still has some solid years of growth behind it before we have to start figuring out whether it can build a moat to compete as a mature company.
Tech Stocks to Buy: TPI Composites Inc (TPIC)
TPI Composites Inc (NASDAQ:TPIC) is another company that likely wouldn't be included in a growth article a decade or more ago.
It's in a sector that isn't consumer driven, but renewable energy driven. Yes, there were renewable companies then, but the market was chaotic and there were so many alternative energy companies with so many differing platforms it was hard to figure out where the winners were going to be.
Plus, oil was relatively cheap, so it made things even harder. China was growing its renewable energy businesses, but it was hard for a non-Chinese company to gain a foothold.
But now, there has been more consolidation and the playing field is more defined. And that has allowed TPIC to shine. It makes wind blades for wind turbines. It has built 34,000 of them since 2001. And it also manufactures composites to make vehicles lighter and stronger.
Up 30% YTD, this one is just getting started.
Tech Stocks to Buy: Arista Networks Inc (ANET)
Arista Networks Inc (NYSE:ANET) is in the right place at the right time.
It's all about cloud computing software solutions. Basically, it makes cloud servers — the ones that run Big Data, Internet of Things, mobile telecommunications, smart cars, etc. — run better and faster.
And the thing is, its technology is the leading edge, meaning that it performs at a much different level than many of the legacy systems that were put in place by the big server firms that came to prominence during the dotcom revolution.
ANET is a next-generation networking solutions company that is bridging the growing divide between older network solutions and newer ones.
That's why the stock is up 127% YTD, and up nearly 300% since its IPO in 2014. And the crazy thing is, there's still plenty of upside left for ANET.
Tech Stocks to Buy: Abiomed, Inc. (ABMD)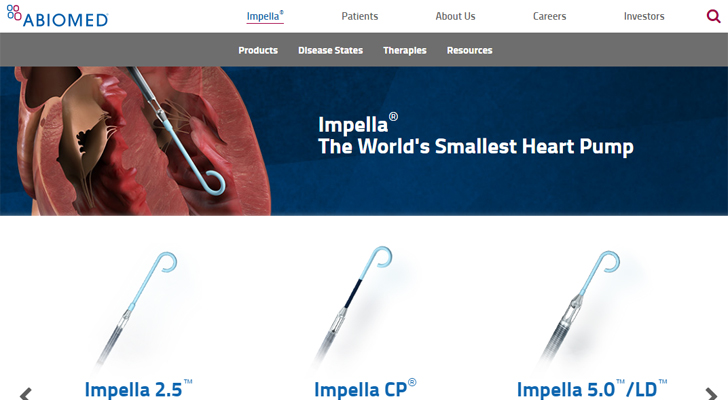 Abiomed, Inc. (NASDAQ:ABMD) makes specific medical devices that assist or replace the pumping function of a failing heart.
What makes ABMD's devices unique is, implanting them is a relatively easy process, so significant costs or energy isn't necessary up front.
For example, if someone comes into the Emergency Room with a heart attack, the team can put in an Impella Heart Pump and then, once the patient is stable, figure out what the next steps will be.
And its products are seeing very good results. In late October ABMD reported its FYQ2 numbers; revenue was up 29% and patient utilization was up by 33%.
Those are very big numbers and bode well for Impella's future, especially because it packs a lot of bang for the buck, which makes health insurance companies very happy.
Up 74% YTD, ABMD is just starting its run.
Tech Stocks to Buy: TriNet Group Inc (TNET)
TriNet Group Inc (NYSE:TNET) is a company at the forefront of another growing trend, outsourcing human resources roles.
HR has always been a challenge for small- and medium-sized businesses because they generally are good at delivering a specific product and need to run lean to compete with bigger competitors or numerous competitors, or both.
But, insurance, bookkeeping, healthcare and all the rules that go along with maintaining a productive and happy workforce need to be managed. And that's not usually the strength of the business owners.
In the past, that has meant hiring HR that may not be very good or may be very expensive, or both. None of these outcomes help keep smaller businesses maximizing their efforts.
TNET now allows these firms to outsource their HR departments (some or all). It hires the experts and they get assigned to the businesses that need them.
Up 68% YTD, TNET has the ideal solution for a whole new generation of entrepreneurs.
Tech Stocks to Buy: Rocky Brands Inc (RCKY)
Rocky Brands Inc (NASDAQ:RCKY) is the smallest, and least tech-focused firm in the group.
As far as its size goes, a market cap of $132 million, that means you want to make sure you don't chase the stock too far. Since it isn't as liquid as bigger stocks in the sector, investors diving in will push the price higher, faster. And the same happens when investors sell. Pick an entry price near its current trading level and be prepared for volatility.
That said, RCKY makes footwear for recreational, professional and military use. One of its top clients is the U.S. military. It is also a popular choice for first responders.
Beyond its high-end Rocky brand, it also owns the brands Georgia Boot, Durango, Lehigh, Creative Reaction, Slip Grips and licenses Michelin footwear.
It is certainly a niche player with a solid collection of brands and one very reliable and very big customer. And while other footwear companies are struggling, RCKY is up 55% YTD, and it delivers a 2.5% dividend to boot (pun intended).
Tech Stocks to Buy: Sony Corp (SNE)
Sony Corp (ADR) (NYSE:SNE) is the big tech firm here. Its name has been synonymous with quality tech consumer products for decades.
In the 1970s, Sony made the studio television camera and the monitors for most of the networks and films. Having a Sony TV was like having a top-of-the-line Macbook Air or an iPhone X today.
It basically invented the Walkman and popularized video tape recorders and players.
Now, it's a broadly diversified company with numerous divisions that have somewhat diluted its brand, but its VAIO laptops and PlayStation video games and players are its most obvious contemporary products.
And it's the latter that has really sent SNE for a ride. Its newest PlayStation 4 Pro sales have been huge for 2017.
Video gaming is a huge market and SNE's exposure to a hungry — and young — Asian market bodes well for the next generation in gaming. And the company's deep pockets and long view will help its brand succeed for a very long time.
Up 64% YTD, we haven't even hid the holiday season yet.
Louis Navellier is a renowned growth investor. He is the editor of five investing newsletters: Blue Chip Growth, Emerging Growth, Ultimate Growth, Family Trust and Platinum Growth. His most popular service, Blue Chip Growth, has a track record of beating the market 3:1 over the last 14 years. He uses a combination of quantitative and fundamental analysis to identify market-beating stocks. Mr. Navellier has made his proven formula accessible to investors via his free, online stock rating tool, PortfolioGrader.com. Louis Navellier may hold some of the aforementioned securities in one or more of his newsletters.