Amazon Is Going to Crush This Entire Group of Companies
This article was originally published on this site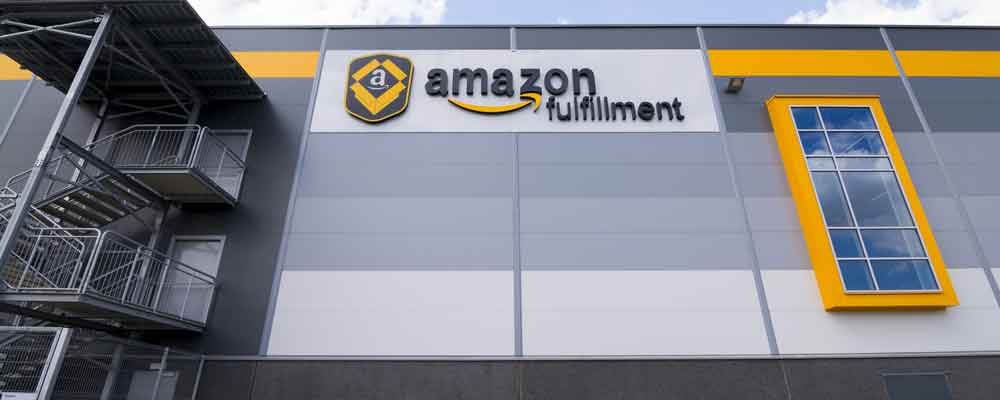 Amazon.com Inc. (Nasdaq: AMZN) is about to strike at a new target.
"It's a matter of when, not if," David Larsen told clients in a report last Thursday.
Larsen is an analyst at Leerink Partners, an elite boutique brokerage firm that's an expert on health care stocks.
From my 20 years on Wall Street, I know that Leerink's analysts are top-notch.
When they say something, you pay attention … which is exactly what many of you need to do now.
Because if Amazon enters this market, it would pose an immediate threat to many of your stocks.
These are popular, dividend-paying stocks that I'm certain many of you own.
And that's terrible news for you and your portfolio.
See, here's what happens when Amazon targets your stock…
First, they start going down.
Second, as the business that your stock controls gets "Amazoned," it keeps going down.
In this case, it's a business that's seen as safe. It has many barriers to entry, according to one of the CEOs who's being targeted.
However, an analyst at a consultancy believes otherwise.
"They are disruptive instantly if they do it differently," says Linda Cahn at Pharmacy Benefit Consultants.
So, what's the business that Amazon is getting ready to disrupt?
Ripe to Be Amazoned
It's the prescription drug market.
You may not have known this, but before you get your drugs from your local drugstore, they go through quite a wild ride.
Just take a look at this infographic to see what I'm talking about:
(Source: USA Today)
This convoluted pipeline enriches middlemen. It also makes drugs more expensive by as much as 36%.
This is a big deal. Total prescription drug spending in the U.S. was $457 billion in 2015. And it's set to skyrocket to $610 billion by 2021, according to recent research.
The current system is a gold mine for the middlemen — companies like Walgreens Boots Alliance Inc. (Nasdaq: WBA), CVS Health Corp. (NYSE: CVS) and Express Scripts Holding Co. (Nasdaq: ESRX) get rich off of us.
That's because in the end, all the extra cash comes from you and me, most directly through higher copays at the pharmacy and from rising health insurance rates. Finally, we also pay through our taxes when we pay for government programs like Medicare and Medicaid.
In other words, this group of companies is ripe to be Amazoned.
Transparency and Efficiency
You see, Amazon specializes in bringing price transparency and efficiency to the businesses it goes after. That's because these are businesses that make their money because they lack transparency and efficiency.
"Amazon could bring transparency into a marketplace that is entirely lacking," says Cahn.
Amazon poses a real, direct threat to the big drugstore companies, according to Leerink Partners.
I agree. And the stock market is noticing and beginning to price in this threat.
Already, the stock of CVS is down 28% from its high point hit in May 2016. Walgreen is down 27% from its high in August 2015. Finally, Express Scripts is down 37% from its high point in July 2015.
I believe that these companies are going to get destroyed by Amazon. That's because their only true competitive advantage is information.
It used to be hard to get information about drug prices and pharma spending. However, this is no longer true.
This information is now available widely. And in Amazon's hands, it'll become a flamethrower that destroys the profits these middlemen businesses generate.
Death Traps for Your Money
When Amazon enters this business, it'll cut prices. We know this because of other businesses that have been Amazoned. It's also the first thing that Amazon did when it got control of Whole Foods, which it recently acquired.
With that, the profits margins of CVS, Walgreens and Express Scripts are going to be crushed. Their stocks will follow.
Now, many of you are going to be tempted to buy these stocks. They are going to look cheap. And they'll keep looking cheap. But don't be lured into them.
I believe these companies are death traps for your money. They are doomed. Amazon and innovative companies like it are going to crush them until they are gone.
Regards,
Paul Mampilly
Editor, Profits Unlimited