This Technology Could Lead to the Downfall of Amazon
This article was originally published on this site
As part of being somewhat of a contrarian investor, I like to look for possible investments in areas where the Wall Street hype machine went crazy, but then the 'hot air balloon' was punctured.
One such area in technology has to be 3D printing, which is also known as additive manufacturing. Valuations in this sector soared into the stratosphere in 2013 as Wall Street pitched the story that there would be a 3D printer in every home and on every desk. But then reality set in and valuations collapsed in 2015.
The very same Wall Street touts are now saying this nascent industry is dead. And guess what? They're wrong again! The long-term growth story for the 3D printing is alive and well as the industry shifts its priorities to focus more squarely on industrial applications.
3D Growth Story
Revenues in 2016 for additive manufacturing rose to $6.1 billion, a gain of 17.4%. About 60% of that figure was linked to production applications, up from about 50% the year before. The two industries leading the way were healthcare and aerospace. Research firm Gartner goes as far as saying that 3D printing of hearing aids and dental devices have become mainstream.
That $6.1 billion number is forecast to approach $40 billion by 2020. That seems reasonable. As I stated before, the industry is nascent and has barely penetrated one percent or so of the $500 billion total addressable market.
Longer range forecasts show the possibilities for additive manufacturing. According to research from ING Group, atcurrent growth rates, half of all manufactured goods will be 3D printed in 40 years. Using more aggressive assumptions, says ING, would move that date up to 2040.
This will have vast economic implications. ING says if its scenario comes to pass, one-quarter of world trade will be eliminated. That will put a smile on the face of certain politicians around the globe.
The ING research report also made quite clear the industries it sees as being most affected: "Automotive, industrial machinery and consumer products are the industries that will take the lead in suppressing cross border trade. These industries are top investors in 3D printers and are large players in world trade."
Not Hype This Time
More Wall Street-type hype? I don't think so this time. I'm seeing too many industrial applications already. Let me tell you about just a few.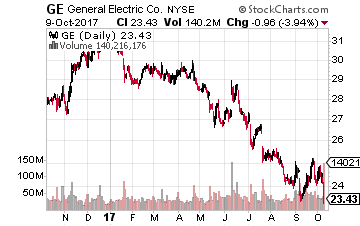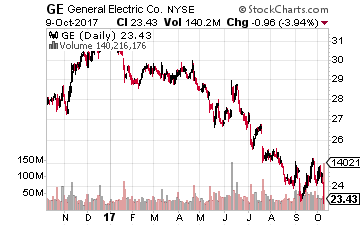 One company that is a believer in additive manufacturing is General Electric (NYSE: GE). In 2016, it introduced additively manufactured metal parts into an aircraft engine – the inside of fuel nozzles. The company says one-third of its new turboprop engine will also be produced using 3D printing, with 12 major 3D-printed parts for the engine section instead of 855 parts. Needless to say, that is a great way to gain control of your supply chain.
One company in the consumer sector that is moving toward additive manufacturing is German athletic shoe and sportswear maker, Adidas AG (OTC: ADDYY). Earlier this year, it said it would produce 5,000 pairs of running shoes with 3D printed midsoles by year-end. Adidas plans to raise that number to 100,000 pairs of running shoes in 2018.
The applications of 3D printing are almost endless, extending even into regenerative medicine. A team of Chinese scientists announced last November that they had successfully implanted 3D printed blood vessels made from stem cells into rhesus monkeys. The results were verified by scientists from the U.K., opening the possibility someday of having 3D printed human organs made to order.
3D printing has also invaded the world of racing. At the Bahrain Grand Prix this past April, the McLaren-Honda Formula One team added a 3D printing to its team of engineers and mechanics. That gave its aerodynamic engineers the ability to make 'tweaked' parts literally overnight. Of course, none of the parts exposed to high aerodynamic forces can yet be 3D printed. It's mainly parts such as a hydraulic line bracket.
Three 3D Printing Investments
So how can you invest into the Lazarus-like resurrection of the 3D printing industry?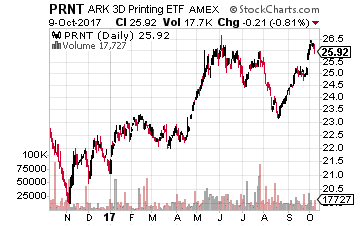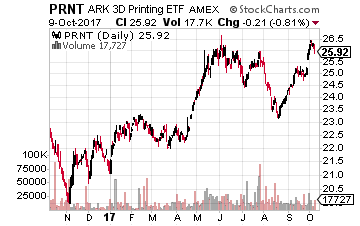 Normally, I do like to tell you to consider buying a broad-based ETF. And indeed, there is the Ark Invest 3D Printing ETF (BATS: PRNT), which is up 23% year-to-date and 14% over the past 52 weeks.
This fund's portfolio contains 43 stocks, both on the hardware and software side of the industry. I love its top position, which is the U.K. firm Renishaw PLC. This company not only makes 3D printers, but also is a major supplier of high-tech measurement tools.
The portfolio also includes two companies that I will talk about in a moment as well as some solid holdings including MGI Digital Graphic and Materialise NV. But there are some real clunkers in the portfolio that will hold back its long-term performance. Therefore, I would stick with a leading player or two in the sector.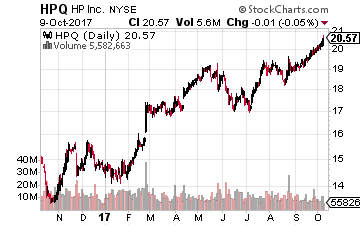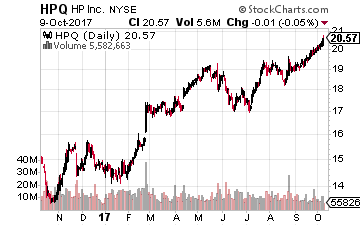 No discussion of printing technology would be complete without mentioning the 'gorilla' in the space, HP Inc. (NYSE: HPQ), although only 38% of its business is from printers and related businesses. The rest is from PCs, notebooks, etc.
HP did make a big move to boost its printer business last year with its $1.05 billion acquisition of the printer business of Samsung Electronics, with its more than 6,500 patents. And even though it has been in the 3D printing business for about five years, HP just trails the leaders in the field. It hopes its Jet Fusion 3D Printing Solution will be a winner. HP has collaborative efforts in the 3D printing space with the likes of BMW, Nike and Autodesk.
Despite lagging in 3D, HP's stock has outperformed its sexier sibling Hewlett Packard Enterprise (NYSE: HPE) and has risen nearly 40% year-to-date and 33% over the prior 12 months. But I prefer a purer play. . . . .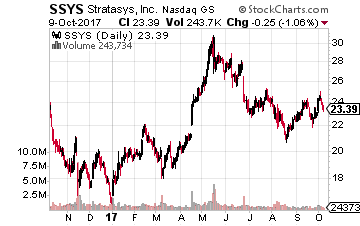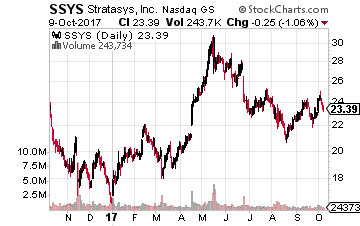 The aforementioned 3D printer used by the McLaren racing team was made by the world's largest manufacturer of 3D printers, Stratasys (Nasdaq: SSYS). I consider it to be the leader in the sector.
The company is working with Boeing (NYSE: BA) and Ford (NYSE: F) to advance 3D printing technology to make 3D parts, not only quickly and reliably, but on a much larger scale than has been possible. The goal is to soon have the ability to print an entire aircraft interior panel or a car dashboard.
Stratasys' Infinite-Build 3D Demonstrator isn't quite there yet, but its potential for the disruption of a number of industries is definitely there. In the meantime, I like the fact that Stratasys has also inked deals with other large companies including European giants Siemens, Airbus and Schneider Electric.
The company's potential is not reflected in the stock price, which although it is up 43% year-to-date, is up only 1.5% over the past year. Stratsys is just beginning to reap what it has sown over the past several years, and gathering a growing number of industrial giants as its clients. This should continue to propel its stock higher in the months and years ahead.
3D printing is just one component to a quickly changing world. The changes we'll see over the next five to 10 years will make the last 25 look like they moved at a snail's pace. Technology and the human application of it will change how you work, where you live, what you eat, how you communicate, how you get from A to B, even how you sleep. And it will pressure government and society to adapt quickly or fall by the wayside and risk irrelevance. I call this monumental shift "The Singularity": the convergence of everything – all driven by the rapid ascent of technology and profit motive.
The Singularity presents investors with the opportunity for over $100 trillion over the next seven years. That's why I'm so actively uncovering every investment opportunity I can with this space. I've recently completed research on The Singularity that lays everything you need to know to get started… the technologies of the future, the pace of change, and the investments you can make now for a very profitable future. Click here now for access.